Government Aims To Save Money As G-Cloud Opens For Business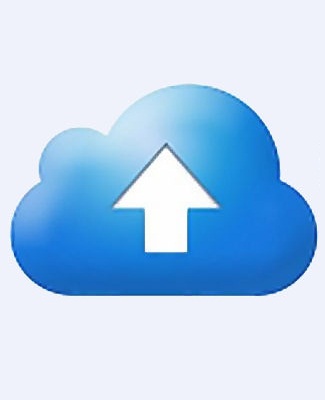 The UK government believes it will cut its custs by sourcing its services through the new CloudStore
The government has launched its CloudStore, kicking off the G-Cloud strategy which aims to create a competitive marketplace for cloud-delivered services that are pre-approved for public-sector bodies.
The marketplace, officially launched on Sunday morning, was built by UK company Solidsoft, a choice intended to reinforce the government's message that G-Cloud will help smaller businesses compete with large, established companies for government customers.
Azure hosting
The CloudStore is hosted on Microsoft's Azure cloud platform and the first iteration was built in just four weeks, according to Eleanor Stewart, engagement manager for the G-Cloud programme.
"We are now looking to our users to feedback on what works well or what needs improving so that we can continue to develop the CloudStore," Stewart wrote in a blog post. "We hope that this site will help us to make the big step change in the way that suppliers and buyers do business on ICT services in the public sector."
The marketplace offers more than 1,700 services offered by more than 250 suppliers and divided into four categories of services: infrastructure, platforms, software and "specialist cloud services".
Products initially highlighted on the website range from business continuity services to document management to systems for estimating an organisation's carbon impact.
Suppliers include major vendors such as Microsoft, HP, IBM and Fujitsu and service suppliers such as BT and Virgin Media alongside smaller companies such as Trustmarque and Jadu.
The government has said it expects significant cost savings from the G-Cloud programme due to features such as price transparency and shorter contracts.
Transparency
Purchasing services from CloudStore will be quicker, easier, cheaper and more transparent for the public sector and suppliers alike," said Cabinet Office minister Francis Maude in a statement. "Using cloud solutions that have already been secured and accredited will almost always be less expensive, and we will only pay for what we use. We will also know from the outset the cost of the product and, importantly, the cost of exit from contracts that will be no longer than 12 months."
Many of the smaller businesses selected for inclusion in the first iteration of the CloudStore praised the G-Cloud's business model for making it possible for smaller companies to compete more effectively.
"G-Cloud is a welcome development in public sector procurement, as it levels the playing field for SMEs wishing to provide services to the public sector and will also deliver demonstrable cost savings," said Angelo Di Ventura, group sales and marketing director for security vendor Trustmarque, in a statement. "Trustmarque wholeheartedly supports this flexible approach to public sector procurement; G-Cloud is far more open and accessible than previous frameworks and will deliver far better value to public sector buyers."
Suraj Kika, chief executive of Jadu, said the approach should make it clearer that public sector bodies don't need to rely on large vendors that may not offer the best value.
"Millions of pounds have been spent on outsourcing deals with large IT services companies for web solutions that can otherwise be implemented quickly and easily by SMEs in the cloud," said Kika in a statement. "SMEs like Jadu can deliver faster, cheaper and more secure solutions, enabling government to innovate and deliver services much faster."
More suppliers to come
The government has said it will re-open the G-Cloud framework for new suppliers and products in the next few weeks.
The government Procurement Service initially placed a tender for G-Cloud services in October of last year with the aim of creating a government marketplace of cloud services.
The government said the response was "overwhelming" and the tender deadline was extended several times, stretching the submission process to the end of 2011.
Last summer there had been concern that the G-Cloud project had been abandoned and it was dismissed as 'unnecessary' by David Wilde, CIO for Westminster City Council earlier in 2011.
But by the Autumn it soon became clear that the project was very much alive and well and on 18 October the government published the G-Cloud framework tender process, saying that the duration of the framework tender process would be only six to nine months.
The G-Cloud framework is worth up to £60 million and aims to provide government departments with 'pay as you go' IT systems. Because there are less stringent financial history reporting requirements and a more open procedure with a simple spreadsheet of Yes or No answers to mandatory questions rather that a lengthy pre-qualification questionnaire (PQQ), its appeal among SMEs is especially high.
The framework apparently asks suppliers what they can offer the government rather than dictating a complicated specification that stifles innovation, while services are provided on the supplier's standard terms with a government overlay instead of demanding a unique crown contract.
This type of thinking is very much in line with the EU's thoughts, as it is strongly pushing the open eGovernment services concept.
Tom Jowitt contributed to this report.
Read also :