HP, Dell: Rising China Labour Costs May Mean Higher Prices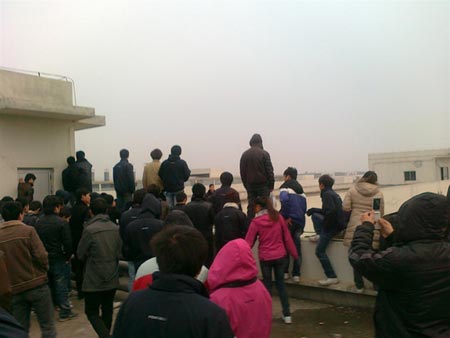 HP and Dell say they must decide how much of the increase to pass on to consumers
HP and Dell have said they may be forced to raise prices on their products due to rising labour costs in China.
Both companies last week said that they are examining their options in the light of sharp rises in wages at Chinese factories, including recent wage increases at major contract manufacturer Foxconn Technology Group.
Plant inspections
Foxconn's wage hikes were announced following inspections of its plants by the Fair Labour Association (FLA) instigated by Apple earlier this month.
Foxconn announced a wage rise of 16-25 per cent for its workers, the third increase since 2010. Junior level workers will receive 1,800 yuan (£181) per month, rising to 2,200 yuan (£221) should the employee pass a technical exam. The equivalent company wage three years ago was 900 yuan (£90).
"As a top manufacturing company in China, the basic salary of junior workers in all of Foxconn's China factories is already far higher than the minimum wage set by all local governments," said Foxconn in a statement at the time. "We will provide more training opportunities and learning time, and will continuously enhance technology, efficiency and salary, so as to set a good example for the Chinese manufacturing industry."
Those pay rises were, however, in the context of rising costs across China. For instance, the government of Shenzhen, where one of Foxconn's plants is based, in January said it would increase its minimum wage by 13.6 percent.
Costs passed on to customers?
Such changes could be reflected in costs to customers, HP chief executive Meg Whitman told Reuters last week.
"If Foxconn's labour cost go up, their product cost to us will go up," she said. "But that will be an industry-wide phenomenon and then we have to decide how much do we pass on to our customers versus how much cost do we absorb."
Dell said it, too, is keeping an eye on fluctuations in China and whether product prices might need to go up.
"It's not clear to us how that will play out in terms of our costs… It remains to be seen how that flows through the overall supply chain. We will continue to watch that," Dell chief financial officer Brian Gladden told Reuters. He added that labour costs are a "very, very small piece" of the total cost of its products.
Both Dell and HP are facing financial pressure, with HP's annual profits falling 44 percent from the previous year and Dell's net quarterly profit down 10 percent from the same quarter a year earlier, before one-time charges.
The companies have also struggled to gain a foothold in the mobile device market and have experienced hard drive supply problems due to last year's floods in Thailand.