Fujitsu Brings Business Solutions Store To The UK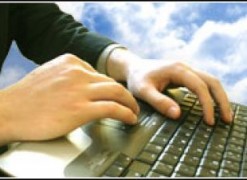 Fujitsu on Thursday officially launched its Business Solutions Store in the UK, aiming to give British ISVs a way to shift their offerings to the cloud using Fujitsu's worldwide infrastructure. The company has already signed up 20 ISVs in the UK, and plans to extend this to 50 by the end of this year. Fujitsu
Fujitsu on Thursday officially launched its Business Solutions Store in the UK, aiming to give British ISVs a way to shift their offerings to the cloud using Fujitsu's worldwide infrastructure.
The company has already signed up 20 ISVs in the UK, and plans to extend this to 50 by the end of this year. Fujitsu is currently providing cloud infrastructure for more than 100 ISVs worldwide.
Global Cloud Platform
The online shop uses a utility-based pricing model and gives ISVs access to Fujitsu's Global Cloud Platform, which has data centres located in Australia, Singapore, the United States, the UK and Germany. The platform gives ISVs a low-risk way to extend their offerings to new markets and to Fujitsu's own customer base, Fujitsu said.
"The message we are sending to ISVs is that Fujitsu provides unique partnering opportunities," said Andrew Brabban, director of cloud services for Fujitsu UK & Ireland, in a statement provided to ChannelBiz. "We are removing the barriers of cost and risk with a programme that is backed by Fujitsu's billion dollar-plus investment in cloud computing."
British companies taking part in the programme at launch include "optimisation-as-a-service" vendor Satalia and Tickethour UK, which sells an event ticketing product.
Fujitsu said it is concentrating on working with small and medium-sized enterprises to begin with, and plans to expand the store's offerings in areas such as banking, retail and local government.
G-Cloud
In January, Fujitsu began working with cloud platform vendor ServiceMesh, combining Fujitsu's cloud infrastructure with ServiceMesh's cloud governance, policy management, security and work-flow automation services. ServiceMesh aims to simplify provisioning within public and private clouds, including infrastructures that span multiple service providers and international boundaries.
Fujitsu is one of the companies initially providing services via the government's £60m G-Cloud framework, alongside other service giants such as Microsoft, IBM and BT, as well as smaller firms.
The company is providing services in all four categories of G-Cloud's CloudStore, including Infrastructure as a Service (IaaS), Platform as a Service (PaaS), Software as a Service (SaaS) and Specialist Cloud Services.
Read also :