Welsh Public Sector Network Tops 100 Organisations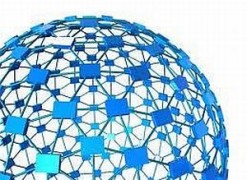 Logicalis UK's shared communications service for the Welsh public sector, the Public Sector Broadband Aggregation (PSBA) Network, is now being used by more than 100 public sector bodies as their primary communications service, the company said. The programme, launched in 2007, is now being used by 103 organisations and supports more than 90 percent of
Logicalis UK's shared communications service for the Welsh public sector, the Public Sector Broadband Aggregation (PSBA) Network, is now being used by more than 100 public sector bodies as their primary communications service, the company said.
The programme, launched in 2007, is now being used by 103 organisations and supports more than 90 percent of all major public sector bodies in Wales in areas including health, education, local government, fire and rescue services, police and ambulance services.
Site expansion
It has contracts for just under 5,000 sites, an improvement on the 1,000 sites expected at launch, Logicalis said.
Logicalis designed, deployed and integrated the network and provides management services,  creaing over 40 jobs at its operations centre in Nantgarw, near Cardiff.
The service means that individual organisations no longer need to procure and purchase their own wide-area networking services, meaning lower costs and better service, the company said.
The network's growth also creates opportunities for different organisations to work together, said Peter Jones, deputy director of online services and infrastructure for the Welsh government.
"We now have over 90 percent of all major organisations using the PSBA and, as a result, Wales has the infrastructure and the opportunities to work collaboratively at a scale that wasn't possible before," Jones stated. "There is a strong desire from Welsh Government for more joined-up services, and the network we have in place makes it possible to integrate information and provide 21st century digital services centred on the citizen."
Public-sector savings
Logicalis said the network is an example of a new concept that is resulting in public-sector savings in a time of budget cuts.
"In times of fiscal uncertainty the public wants to see that money is being used as wisely as possible, and having 103 organisations working together to deliver the communications services that digital government rely on is the UK's best demonstration of public sector investment being made in the most efficient and impactful way possible," said Tom Kelly, managing director of Logicalis UK.
Logicalis was recently selected as a supplier for the first cloud infrastructure framework to be offered by Janet, the government-funded education and research network.
The framework will offer a wide range of services including co-location, private and hybrid cloud services and infrastructure-as-a-service (IaaS) to Janet-connected organisations such as higher education institutions.