Avnet Awarded IBM Cloud Certification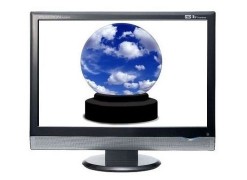 Distributor Avnet Technology Solutions has been awarded IBM's Cloud Builders Certification, a move it said will bolster its CloudReady practice for VARs. CloudReady is one of the four SolutionsPath technology practices Avnet offers to help VAR partners target specialised markets, the other three being Storage and Data Management, Datacentre Optimisation and Virtualisation; Unified Communications and
Distributor Avnet Technology Solutions has been awarded IBM's Cloud Builders Certification, a move it said will bolster its CloudReady practice for VARs.
CloudReady is one of the four SolutionsPath technology practices Avnet offers to help VAR partners target specialised markets, the other three being Storage and Data Management, Datacentre Optimisation and Virtualisation; Unified Communications and Collaboration and Mobility.
Cloud opportunity
The endorsement from IBM shows that Avnet is serious about its commitment to the cloud, it said.
The CloudReady practice offers VARs professional services and specialised cloud offerings to help them prepare to target the cloud, according to Stephen Ennis, services business development director at Avnet TS.
"The CloudReady practice encompasses a series of workshops, assessment services, briefings, universities and playbooks designed to help business partners architect cloud solutions based on the best technology services and solutions," he stated. "This IBM certification endorses Avnet's and IBM's desire to help business partners quickly and successfully develop specialisation and take advantage of rapidly expanding markets while reducing the associated risks and costs."
The company had to meet sales and technical standards for cloud computing, IBM hardware and software in at least two IBM brands, Big Blue said.
Growth
"With this new IBM Cloud Builders Certification (Avnet) will be able to help its business partners gain enhanced benefits and take advantage of rapidly growing cloud opportunities," said Silvia Massetti, Business Partner Organisation cloud leader at IBM Europe.
Separately, Avnet said at the end of last week it would start working with network security company Palo Alto Networks to distribute next-generation firewall products in Germany.
The deal is intended to allow German channel partners to target the security market and use Palo Alto Networks' technology in integrated data centre offerings to better effect.
Read also :