MoD Seeks Partner To Manage Change Programme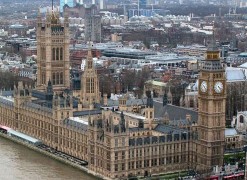 The Ministry of Defence (MoD) has advertised for a strategic partner to support the rollout of its Defence Core Network Services (DCNS) programme for up to seven years. The MoD characterises the DCNS as a "change programme" intended to improve agility and cost in the acquisition of integrated ICT services. The programme, which has been
The Ministry of Defence (MoD) has advertised for a strategic partner to support the rollout of its Defence Core Network Services (DCNS) programme for up to seven years.
The MoD characterises the DCNS as a "change programme" intended to improve agility and cost in the acquisition of integrated ICT services. The programme, which has been in development for several years, is expected to affect the fortunes of major MoD suppliers including BT, Capgemini, Fujitsu, HP and Logica.
Seven year deal
The contract is initially for three years, with four extension options of one year each for a total of up to seven years. The MoD estimated the contract's value at between £15 million and £80 million excluding VAT. The deadline for participation in the tender process is 13 April.
Initially the MoD wants its partner to advise on the replacement of five major network contracts: defence electronic commerce services (DECS), defence fixed telecommunications services (DFTS), defence information infrastructure (DII), defence high frequency communication service (DHFCS) and Skynet 5.
"The role of the strategic partner will be to support the DCNS team in devising the best way of meeting the required outcomes and then assisting with the delivery of those outcomes through the provision of key skill sets and resources across a wide range of functions, including but not limited to business, technical, commercial, financial, security, requirement, scrutiny and approval, and programme," the MoD said in its contract notice.
The DCNS programme's shift to new procurement MoDels is expected to have an impact on many of the UK's largest IT and services companies, according to Georgina O'Toole, director at analyst TechMarketView wrote in a research note.
"Many of the leading UK software and IT services providers derive a significant amount of revenue from the existing contracts: DII (HP, Fujitsu, Logica); DFTS (BT); SkyNet 5 (Logica), DECS (Capgemini)," O'Toole wrote. "And they work alongside a wide range of specialist providers, such as defence contractors and communications specialists."
Transition
The strategic partner's role will be in part to manage the transition of these suppliers to new contracts, according to O'Toole.
"Essentially, the MoD is looking for a supplier to offer them support and expert advice to build on the strategies, plan and approach for the programme," O'Toole wrote. "How this plays out will be fascinating to watch. The big prime approach has gone. The MoD is working closely with the Cabinet Office, including UK Government CIO, Andy Nelson, and Liam Maxwell to determine the new contractual MoDel."
According to O'Toole, the MoD's current plan is to shift to a contractual MoDel with three layers: Component Service Providers (CSPs), Managed Service Providers (MSPs) and an Independent Service Integrator (ISI).
Read also :