D-Link Shakes Up Channel Operations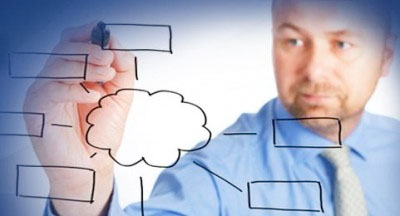 D-Link is to reorganise its operations in the UK and Ireland as part of a channel development programme for 2012, as it looks to recruit new partners, build on its existing relationships and bring former partners back into the fold. The new structure will see operations divided into three separate business units focused on Consumer
D-Link is to reorganise its operations in the UK and Ireland as part of a channel development programme for 2012, as it looks to recruit new partners, build on its existing relationships and bring former partners back into the fold.
The new structure will see operations divided into three separate business units focused on Consumer Solutions, Business Solutions and Telco & ISP, supported by a new business development team, D-Link said on Monday.
New management roles
The company has created management team roles as part of the reorganisation, and has brought in four full-time channel sales support agents to focus on developing partner relationships. D-Link said it has also invested in new software and partner engagement platforms.
D-Link has brought Adrian Edwards from Logitech as consumer solutions manager; Andrew Mulholland has become business solutions and marketing manager while Aaron Armah will lead D-Link's Telco & ISP business. Business development manager Bentley Lo will lead a team of business development engineers, each of which will focus on one of D-Link's technology areas.
The reorganisation, which follows a pattern D-Link has already used successfully in other territories, follows the launch of the technical services programme D-Link Assist and the public sector payment plan BudgetWise.
Mulholland said D-Link is looking to more than double the company's 1,000 channel partners over the next year.
"We are the only company out there offering a complete IP portfolio, and the reorganisation of our UK & Ireland business will enable us to provide resellers with greater focus and support, as we continue to go the 'extra mile' for them," stated Mulholland. "For instance, our dedicated business development team will now be on hand to provide technical support to resellers and their customers. It is through this commitment and investment in the channel we aim to grow both our business and that of our partners."
Portfolio revamp
D-Link late last year expanded its line of network switches with more rugged and energy efficient options, including the DGS-105 and DGS-108 Gigabit Ethernet, as well as the DES-105 and DES-108 Fast Ethernet metal switches.
The company has also recently revamped its portfolio of cloud-managed products and has expanded the range of its IP surveillance camera portfolio with the DCS-6511 dome network camera, the DCS-7110 outdoor network camera, and the DCS-5605 wired and DCS-5635 PTZ wireless network cameras.
Read also :