Dell Opens Dutch Training Facility For EMEA Channel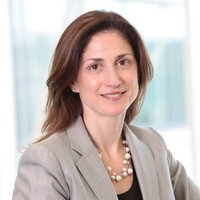 Dell has cut the ribbon on a new training lab in Eindhoven, in the Netherlands, which will be used to provide partner training on Compellent storage arrays. The new lab is part of a wider investment in the EMEA channel for Dell, which is intended to bolster the company's drive into enterprise data centres. Exclusive
Dell has cut the ribbon on a new training lab in Eindhoven, in the Netherlands, which will be used to provide partner training on Compellent storage arrays.
The new lab is part of a wider investment in the EMEA channel for Dell, which is intended to bolster the company's drive into enterprise data centres.
Exclusive to partners
Dell said the lab, which is exclusively for EMEA channel partners, has been fitted with new hardware, cooling and power systems.
It will offer two Compellent courses: a four-day overview, which will give partners the skills needed for the installation of Compellent hardware on customer premises, and a reauthorisation course which partners will take one year after the initial session.
The company will begin offering courses immediately in English, French, German and Dutch, with Spanish and Italian languages to be added by the end of this year.
Dell said the new facility demonstrates its commitment to investing in the EMEA channel.
Investment in training
"We're continuing to invest in training, and this is the first facility of its kind in Europe specifically for partners," stated Kathy Schneider (pictured), Dell's executive director of channel marketing and programmes for Europe. "We listen to our partners and increased availability of training courses is regularly mentioned as an area they want to see more."
Dell said last week it is focusing increasingly on enterprise data centres and is investing in the EMEA channel as part of this drive.
The company recently signed up Esprinet, one of HP's largest distributors, as a partner for Spain and Italy, and said it has more than 700 staff in Europe to service the channel.
Read also :