NetApp Replaces EMEA Boss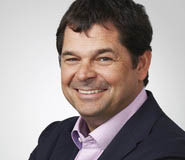 NetApp has appointed Manfred Reitner as its senior vice president and general manager for EMEA. Reitner will immediately replace Andreas König, who has held the post since 2007. König will leave NetApp in June, the company said. Growth strategy Reitner previously held the role of vice president for NetApp's enterprise activities, a post he took
NetApp has appointed Manfred Reitner as its senior vice president and general manager for EMEA.
Reitner will immediately replace Andreas König, who has held the post since 2007. König will leave NetApp in June, the company said.
Growth strategy
Reitner previously held the role of vice president for NetApp's enterprise activities, a post he took on in 2009, developing NetApp's activities in the UK, Germany and France. He has been with NetApp since 1997.
The new role will be focused on overseeing NetApp's growth strategy across EMEA, as the company aims to take the top spot in the region.
"I am committed to supporting NetApp as we strive to be the number one storage vendor in EMEA and continue to deliver on our promise to deliver business success to our customers and partners," Reitner stated.
Rob Salmon, NetApp's executive vice president of field operations, said the company would aim for a smooth transition over the next few months to ensure continuity in the business' leadership, as well as for partners and customers.