Public Sector is key to Cloud adoption – F&S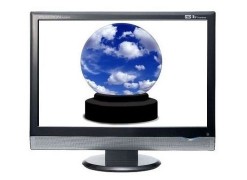 Frost & Sullivan has encouraged EU movements toward the adoption of cloud computing in the public sector, but warned that reliability concerns are still preventing many organisations from moving into the cloud. At the World Economic Forum in January, European Commission vice president Neelie Kroes said the flexibility and efficiency of cloud computing will "change
Frost & Sullivan has encouraged EU movements toward the adoption of cloud computing in the public sector, but warned that reliability concerns are still preventing many organisations from moving into the cloud.
At the World Economic Forum in January, European Commission vice president Neelie Kroes said the flexibility and efficiency of cloud computing will "change our economies" and said she would push for the EU to become not just cloud-friendly but "cloud-active".
European Cloud Partnership
As part of this direction the EC introduced the European Cloud Partnership, intended to increase public sector adoption of cloud technologies, and plans to finalise an EU Cloud Strategy by mid-2012.
The analyst house this week applauded the EC's drive toward the cloud, arguing its adoption by the public sector will be key to ensuring the success of a "cloud economy".
"Encouraging the adoption of cloud in the public sector is an essential step toward establishing a 'cloud-active' European Union. It would set the trend toward a cloud economy," stated Frost & Sullivan research analyst Jayashree Rajagopal.
Public sector use of the cloud would demonstrate its efficiency to the public, adding to citizens' confidence, Rajagopal said.
Outages
However, she said cloud computing still suffers from reliability and safety issues that prevent many public sector organisations from adopting it. "The relative newness and underdevelopment of the cloud computing market is the primary reason that public sector organisations delay adoption," Rajagopal stated.
She said the outages that struck cloud platforms such as Amazon Web Services and Microsoft's Azure fuelled reliability concerns.
Regulatory issues including data protection have also not been resolved, Frost & Sullivan said.
"The amount of data generated and the required security levels vary considerably across public sectors such as healthcare and transportation," Rajagopal stated. "A cloud service should meet basic requirements as well as address security concerns specific to a sector."
Read also :