Booming SPSR market is choc-a-bloc growth sector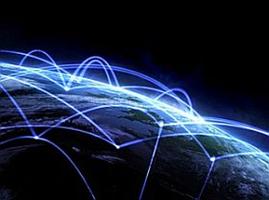 There's bilions still available
The global market for service provider switching and routing is set to increase steadily to $20.5 billion in the next five years, with Asia-Pacific taking the revenue crown this year.
With fix and mobile broadband subscriptions rising ever higher – and with network traffic set to increase substantially – analysts believe there is plenty of room for growth in the SPSR market.
Revenues were at $13.3 billion in 2010, but are expected to pass the $20 billion dollar mark by 2017, with a compound annual growth rate of 6.4 percent.
According to the report by Ovum, carriers will be best advised to invest in growing their IP infrastructure or face the prospect of losing customers.
In developing nations there is a continued push to roll out 3G services, with China for example only really seeing the beginnings of full scale 3G services.  In developed countries LTE networks are seeing investment to accommodate for the mobile bandwidth demand.
Growth in the Asia-Pacific SPSR market is set to be at 9.7 percent in 2012, while North America will increase by 4.0 percent.  This means that North America will likely be leapfrogged as the largest regional market for SPSR equipment this year,
This is due to Asia-Pacific growing at a faster pace than the global CAGR of 6.4 percent, with a rate of 8.1 percent from $4.2 million in 2010 to $7.3 million in 2017.
The revenue will be pushed by the edge router segment which will hit $4.2 million in 2017, playing an important role in carrier networks for delivering subscriber services, while the core router segment will hit $1.6 million.  The IP/Ethernet router segment will just reach the $1.4 million mark.
Read also :