Cloud users are anxious about data security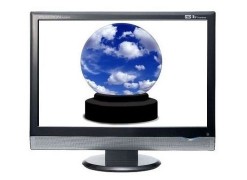 Data security is still the main concern stopping companies from embracing the cloud, according to a new survey. Nearly three-quarters (74 percent) of the 163 network engineers, IT directors, and CIOs polled by Network Instruments said ensuring corporate data security was their top concern about cloud migration, a steep rise from previous results. Concerns rising
Data security is still the main concern stopping companies from embracing the cloud, according to a new survey.
Nearly three-quarters (74 percent) of the 163 network engineers, IT directors, and CIOs polled by Network Instruments said ensuring corporate data security was their top concern about cloud migration, a steep rise from previous results.
Concerns rising
"The number is nearly double that of last year, and may be the primary reason for slowing cloud adoption by new organisations," Network Instruments said. The respondents were spread across North America, Asia, Europe, Africa, Australia, and South America.
Other concerns cited included compliance issues, mentioned by 33 percent of respondents; the network bandwidth used by cloud services, cited by 32 percent; cost, cited by 29 percent; and the lack of standards for interoperability, cited by 25 percent.
Companies also complained of difficulties in monitoring the end-user experience and troubleshooting difficulties, with 83 percent saying their greatest difficulty was identifying where the problem originated.
"While IT teams embrace cloud services as a way to increase cost savings and business flexibility, these technologies introduce new components and environments which make ensuring positive end-user experience all the more challenging," said Brad Reinboldt, senior product manager of Network Instruments. "The reported lack of monitoring tools, quality metrics, and visibility create serious obstacles that prevent IT from effectively managing performance and jeopardise costly technology investments."
Despite the challenges, however, the survey found that companies continue to see the cloud as the future, the survey found.
The proportion of companies using the cloud stayed the same the previous year's study at 60 percent, but the number of cloud deployments per organsation is on the rise. On average respondents said they expect one-third of their applications to be running on the cloud within 12 months, Network Instruments said.
SaaS tops the rankings
Software-as-a-Service (SaaS) was the top cloud service, used by 67 percent of respondents, followed by private clouds with 49 percent, Infrastructure-as-a-Service with 32 percent and Platform-as-a-Service with 15 percent.
The results confirm research conducted by managed services provider Claranet last year that found 54 percent of respondents felt the cloud was a higher-risk approach than conventional IT services, according to Claranet managing director Michel Robert.
"Cloud providers need to be able to address users' legitimate concerns over data location, as moving data to a cloud service can often mean it is hosted in another country and therefore under different data laws," said Robert.
He said the industry can only assuage users' fears by tackling specific security fears, such as the security of data travelling over the public Internet.
"The industry needs to move away from using the catch-all term 'security' and start talking about specific dangers and threats, and what can be done to overcome them," Robert said. "Only then will users be able to make informed decisions about the different providers on the market."
Read also :