AJ Electronics goes into administration as e-tailers bite into the high street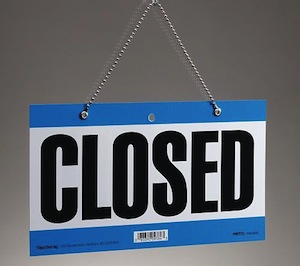 AJ Electronics has announced that it will go into administration as growth in online spending continues to bite into more traditional retail outfits' profits. The firm, founded back in 1984, has ceased trading, with administrators now looking to sell on its assets.  AJ Electronics previously traded from premises in Edgware Road, London, as well as
AJ Electronics has announced that it will go into administration as growth in online spending continues to bite into more traditional retail outfits' profits.
The firm, founded back in 1984, has ceased trading, with administrators now looking to sell on its assets.  AJ Electronics previously traded from premises in Edgware Road, London, as well as online, selling goods from LCD TVs to computers and storage.
Ajay Jobanputra, director of AJ Electronics, blamed the current economic climate that has directly impacted on its turnover and reducing margins.  With the less cash in consumers pockets many prominent electronics retailers on the high street are seeing profits dwindle.
Joban also highlighted the use of products as loss leaders by larger stores on the high street and internet retailers.
This is the reason why many retailers are now holding on for dear life.  With large e-tailers taking hold of the market high street stores are struggling. Even prominent high street store GAME is in dire straits, with further details emerging of its suspended shares.
Alexander Kinninmonth, Joint Administrator, highlighted the rise in corporate insolvencies in the retail sector due to the impact of online shopping. Apparently the retail sector has been hit badly, with company failures increasing 10 percent in 2011.
With e-tailers such as Amazon able to offer goods for cheaper, and without the need to keep a high street presence, it is hard for smaller firms to compete. Particularly with the economies of scale the likes of Amazon are able to leverage the changing landscape continues to present significant problems for long established retailers.
Read also :