Lenovo eyes European consumer market with channel expansion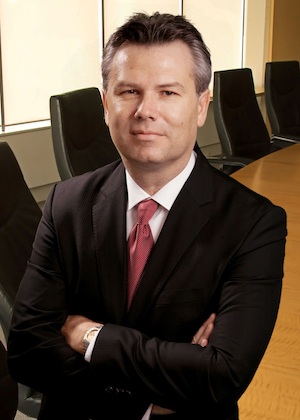 The big push in Europe starts this year
Lenovo is considering further expansions in the channel as it increases its consumer presence throughout Europe.
Lenovo told ChannelBiz that it is looking to increase the number of resellers as the Chinese firm's business continues to grow.
However Robert Pasquier, Head of Channel Partners Organization for Lenovo's Western Europe operation, says it is looking to do this in a controlled way.
"What is important is that we don't have too many resellers as then they start to compete," says Pasquier.
"So we are doing capacity planning to make sure we have the right amount of resellers in the different areas."
However the firm is not currently where it wants to be with its partner base.
"Currently we are not there at all," Pasquier says, "compared to other hardware vendors we have much a lower number of reseller.
"But it is important that we avoid that they are fighting against each other and decreasing the profit margin. We want to avoid that from the beginning."
When asked whether this involves targeting its competitors partner base Pasquier says this is certainly part of their plan.
"We have a focused list of resellers which we have to win."
He believes that Lenovo has been building a solid reputation in the channel. This is a result of a "strong commitment" to the channel in Europe, with 90 percent of overall revenue derived from sales through its partners.
"We are predictable on going indirect and using the channel, which is not the case with other vendors. We need to ensure that we will support them and not compete with them. "
One of the problems that Lenovo has faced so far has been the lack of awareness of its brand.  It may have become the biggest PC vendor in China some time ago, and be pushing for the PC sales crown worldwide, but this has been more difficult in the US and even in Europe.
Despite its successes, Lenovo is still not a household name in the same way that some of its competitors have been.
It plans to combat this through innovation in its approach to hardware, as well as creating notable products, and pushing brand awareness along with its partners.
"We position our products as premium brands. Branding is extremely important," Pasquier says.
"We are very focused in making sure we are establishing premium products.  For the Think products we have achieved that."
During a conference call Lenovo's forthcoming confirmed that its IdeaPad Yoga tablet, part of its innovative approach to hardware, would feature Windows 8 upon release.  Pasquier said that the firm is "focused" on ensuring that it is the first tablet to feature Windows 8.
No date is confirmed, as yet, though we revealed on ChannelBiz that Windows 8 is set to be finished at the end of July.
To gain more ground in the consumer space he says that there is still some way to go, and Lenovo is targeting this as an area for further growth.
"In the consumer market we have started retail business in UK and Germany," he says.  "We are doing pretty well there.  We are just about to start expanding consumer business into other countries."
He says that the acquisition of German vendor Medion, purchased last summer, will form the "backbone" of the firms' consumer business as it seeks to push its presence throughout Europe.
"We are happy with the results in the UK and Germany, it is now about replicating this success in other countries."
"Consumer business has big potential, somewhere we have a very low share, we have only a presence in two countries."
"This will mean Lenovo will begin its assault on the consumer space in the rest of Europe from April, with a number of teams already in place."
Read also :