Lenovo taps Lanci in European channel push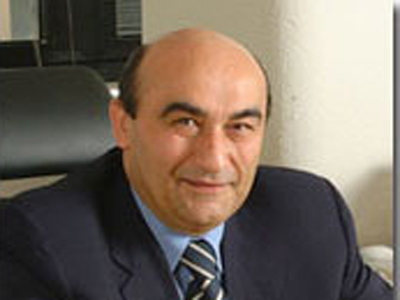 Lenovo is making a push into the consumer market in Europe and has tapped ex-Acer Chief Executive Gianfranco Lanci to lead the charge. Lanci, who was fired from Acer for not moving fast enough when it came to tablets, takes over the role as Lenovo's chief of operations in Europe, Middle East and Africa. He
Lenovo is making a push into the consumer market in Europe and has tapped ex-Acer Chief Executive Gianfranco Lanci to lead the charge.
Lanci, who was fired from Acer for not moving fast enough when it came to tablets, takes over the role as Lenovo's chief of operations in Europe, Middle East and Africa.
He has been a consultant for Lenovo since his exit from Acer. But what Lenovo really wants for him is his contacts within the European sales channel.
Apparently he will need all of them if he is going to pull off Lenovo's plan to break into the top three hardware makers in Europe by next year.
While Lanci is famous for not backing tablets and mobile devices while he worked at Acer, he apparently has changed his mind and sees tablets and thin Ultrabooks as the way forward for Lenovo.
Lenovo is not doing badly in Europe. It is the fastest growing PC vendor among the top five in the region. It has 8.2 percent of the market and is giving HP, Acer, Asus and Dell a run for their money.
But what it is clear is that Lanci wants to knock out these other names with a channel based strategy. At this point it is not clear how he will do this. The European market is still suffering from an economic downturn. If it is, as Lanci says, strategically critical market for Lenovo then it is a bad time to attack.
Lanci's first plan is to defend its current market growth by keeping its position in enterprise sales and to use this as a platform to expand consumer and smaller business sales in the region.
Read also :