SIA posts semi sales decline despite chip makers snub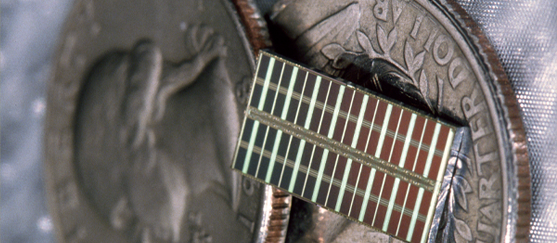 Intel et al no longer open up their books to WSTS
The Semiconductor Industry Association has claimed declines in semi sales, despite Intel and others jumping ship from its data gatherers, the World Semiconductor Trade Statistics.
According to the figures, released through the SIA, worldwide semiconductor sales were $22.9 billion in February. This meant a 1.3 percent decline from January, which reached $23.2 billion, and a fall of 7.3 percent on a yearly basis.
The Americas regions were said to have grown by 1.1 percent over last month, but the figures paint a rather bleak picture. However, with the biggest names in chip manufacturing no longer submitting data, there are growing concerns about how much the SIA assertions can be relied upon.
Last month Intel followed others such as AMD out the door by no longer submitting sales figures, leading to doubts over the accuracy and reliability of the stats.
So, even claims that the industry will improve throughout the year with increased sales are difficult to take as gospel – considering the lack of substantial data from the world's largest chip makers.
Industry critics say that the SIA should be encouraging the industry. But it is not.
Read also :