Oracle releases two new server ranges into the channel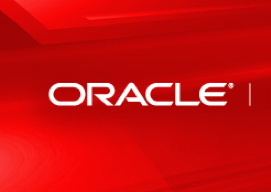 Plenty of big tin for the channel
Oracle has announced it has released two new server ranges into its channel.
The first will be the Netra x86 M3 servers which are a souped up version of the previous generation. They are designed to support increasing network infrastructure workloads, cloud-based deployments, and help reduce costs with operating system, virtualisation, cloud provisioning, and systems management built-in at no additional charge.
The Netra systems are best at running Java and communications industry applications while maintaining and a low power requirements.
This means that sales teams can suggest that the servers will contributes to lower total cost of ownership (TCO).
Oracle's Netra x86 M3 servers are purpose built with NEBS-certification and ETSI compliance.
They are mostly for communications companies, including network equipment providers (NEPs) and carriers, as well as the military or places with harsh environments which still need uninterrupted system availability.
The service can have either Oracle Solaris or Oracle Linux, Oracle VM and Oracle Enterprise Manager Ops Center built-in.
Raju Penumatcha, vice president, Netra Systems and Networking, Oracle claims that the Netra x86 M3 takes advantage of the Intel Xeon processor E5-2600's speed and efficiency to provide high performance.
Oracle today also announced its new line of Sun x86 servers, which it claims delivers the industry's best x86 platform for running Oracle software and other enterprise applications.
Oracle's next server release is in the form of its Sun x86 servers, these will ship with Intel Xeon E5 processors.
Again the sales spin is to help reduce costs, streamline data centre operations and offer better performance and reliability.
Oracle said that its servers have set multiple world record benchmarks. But then it usually does say that.
Generally it is claiming that the Sun x86 servers running Oracle Linux and Oracle Solaris with Oracle VM can deliver up to 50 percent lower total acquisition, support and operating costs if you compare them with HP systems using VMware and Windows.
Read also :