Sophos channel boss to tout 'Complete Security' approach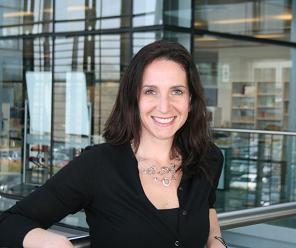 Sophos has opted to go in house for the appointment of its new vice president of global channels
Sophos is seeking to drive home its message of a complete security strategy, with the appointment of Emmanuelle Skala as vice president of global channels.
Sophos opted to go inhouse for the appointment following the departure of Steve Hale, formerly of Novell and Microsoft.
Skala has previously managed the sales and channel operations for Sophos, and she will now report to Mike McGuinness, senior vice president of worldwide sales and field operations.
"As we embark on the next generation of our partner programme and prepare for our forthcoming global partner conferences, Emmanuelle's channel sales and operations experience will be an enormous asset," said McGuinness.
Sophos is apparently expanding the channel role and will give Skala free rein to 'optimise channel  efficiencies' and hammer home the message of Sophos's Complete Security strategy. However it also seems that the immediate priorities for Skala will be finalising the self-service sales and training model for partners and distributors.
"The success of our partners remains a major focus for us, and Complete Security provides our partner community with a tremendous opportunity for growth," said Skala. "I look forward to working with the talented channel team here and expanding on the successes we've had in our channel program thus far."
Skala actually joined Sophos in 2008 and has worked mostly in a sales and management capacity whilst at the security vendor. According to Sophos, her teams significantly increased sales productivity under her leadership. Previously Skala used to work in senior sales and operations roles at Endeca and Vertica.
Sophos has been busy bolstering its enterprise portfolio of late in an effort to provide solutions that deal with the increasingly popular trend of BYOD (Bring Your Own Device). Many businesses are currently struggling to cope with the influx of personal devices such as smartphones and laptops into the business environment.
To this end Sophos last week announced it would acquire Dialogs, a mobile management company headquartered in Germany.
That deal will see Sophos making use of Dialog's software-as-a-service mobile management technology, which it hopes will complement Sophos' own Mobile Control offering. In the longer term Dialogs Mobile Device Management software (smartMan), will be integrated into Sophos' full unified threat management suite.
Prior to that Sophos acquired Astaro in July 2011 in an effort to increase its enterprise firewall and the Unified Threat Management (UTM) credentials. It has also previously acquired Utimaco, a move that allowed Sophos to incorporate encryption capabilities into its endpoint and email product lines.
Read also :