Retail sales up in March, mixed bag for electronics stores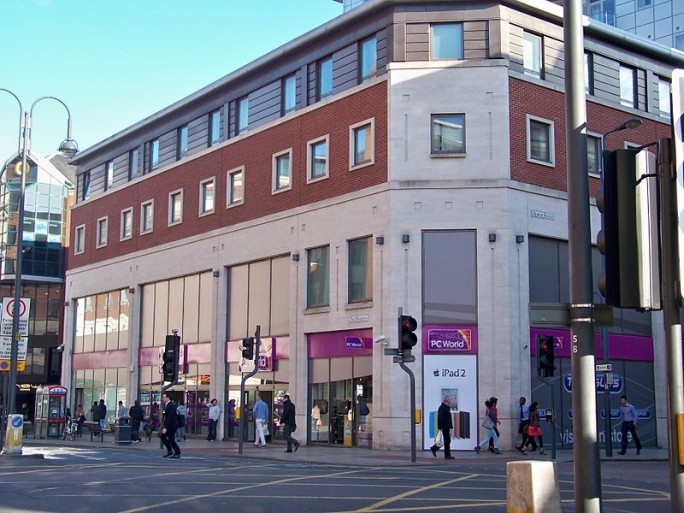 Nice weather and another Apple launch convince consumers to splash cash
Retail sales in the UK were up 1.3 percent in March, despite a rough ride for electronics shops.
With high street retailer GAME narrowly avoiding full closure following filing for administration last month, it may not have looked like there was much to be cheery about.
However, according to the British Retail Consortium's figures for last month, retail sales were up 1.3 percent from March 2011.   Even though this increase followed on from a poor month last year where retail sales had dropped 3.5 percent, it is a sign that there is some optimism returning for high street and online retailers.
Apparently much of the reason for high spending last month, relatively at least, was the good weather during the month.   With March one of the warmest on record, it seems UK shoppers were more willing to open their wallets and get spending.
While general sales figures were up, the BRC report claims that sales for electronics retailers were still difficult.  This was due to consumers avoiding splashing out on what might be perceived as "discretionary goods".
TV sales were mixed, for example, despite some well known retailers selling large sets for rock bottom prices. Computers continued to sell well, however, along with laptops and tablets, with the new iPad leading the charge.
"This has been the pattern for quite some time for electronic items," a BRC spokesperson told ChannelBiz.  "Larger electronic items have been having a tough time because customers are short of money, nervous about spending and are reluctant to make major spending commitments."
"Short term events may vary the pattern, and smaller electronics, particularly newly launched one items may do better, but generally big items have been having a tough time."
"These are the things which people cut back on when they are short of money."
For individual high street stores like GAME, a continued reluctance to spend large amounts added to problems such as a move to internet sales.
"The fact that consumer spending is weak, that is making life tough for retailers in general, and compounding any existing difficulties that specific retailers have got."
There is a slight air of optimism, ChannelBiz was told however, which is partly to do with inflation coming down and therefore easing a bit of the pressure on customers.
However rising fuel costs and so forth are continuing to pressure household budgets, and there are no immediate indications of a real turn around in spending.  Spending will "continue being tough" in the future, ChannelBiz was told.
The online sales were also up following a particularly weak March 2011, according to BRC stats, climbing 13.9 percent on a year ago. This meant online retail sales reached the highest since pre-Christmas sales in December 2011.
However, although there was a "slight revival in online sales", with growth is fundamentally stronger than in stores, such sales are similarly "not immune to pressures" on household budgets.
In fact online sales of many goods are still growing a lot more slowly than was the case a year or two ago, we were told.
Read also :