IBM enters partnership with Desire2Learn for 'Smarter Education'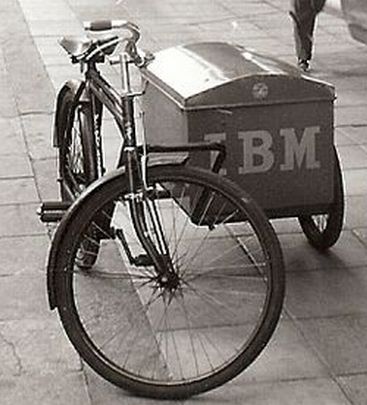 And adds Varicent to data portfolio
IBM has announced that it will launch a range of services and software aimed squarely at the education sectors – analytical software which, it promises, will "improve outcomes". It will roll out the programme worldwide, eventually.
But for now, IBM's offerings will go into US districts, schools, colleges, and universities, with its Smarter Education products able to get its claws into case management, workflow, and deep analytics.
IBM believes that its products fit in well with the US Department of Education's Race to the Top programs, of which it has allocated $5.3 billion in funds. Smarter Education has been designed with this in mind, but it will be no surprise if the company begins offering its technologies to other learning institutions around the world, considering its enormous global reach.
IBM's VP in global education, Michael King, believes that technology has an important role to play in changing the way students learn. "Curriculum can be delivered on a mobile device to follow the student home after school, and intervention strategies can help identify potential problems before they occur," he said. Whether or not free schools in the UK – which will present plenty of opportunity for procurement and software contracts – will use deep analytics to decide which students need to conveniently go on a field trip during an Ofsted inspection is another matter.
IBM wants to integrate data from different sources to provide overall single views of student progress. By doing this, IBM will also be able to create and implement 'early warning' systems, which can detect which students are at risk of plunging grades. Likewise, IBM's smart systems are touted as being able to offer insights to the faculty on teaching effectiveness and operational efficiencies.
IBM is partnering with Desire2Learn on the project. Together, it's promised that the end products will be easy to use and comprehensive, with a focus on measuring and analysing data, either as the 'big picture' or in real time.
* Meanwhile, IBM has added to its data portfolio with the acquisition of Varicent Software, which specialises in compensation and sales performance management. Its prime customers include banks, insurance companies, retailers, and telcos. The privately held, Toronto based company was bought for an undisclosed sum of money.
Varicent will be combined with IBM's R&D and prior acquisitions, ultimately, to provide data insights at its operational centres around the world – including Berlin, London, and Zurich here in Europe.
Read also :