UK economy needs business spending boost says ITEM Club forecast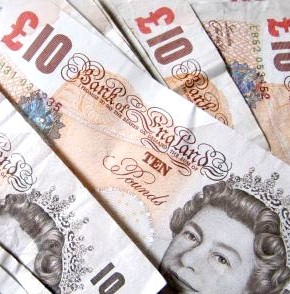 Cash-strapped consumers can't fend off double-dip recession alone
The UK economy will stagnate until businesses rather than consumers lead the way with increased spending.
According to the Ernest & Young ITEM Club forecast, the brakes will stay on the UK economy until 2013.
Peter Spencer, Chief economic advisor to the ITEM Club, said that UK businesses remain "extremely risk adverse", a nervousness that is "sapping strength from the economy".
Spencer says that until companies start opening up the coffers and investing the economy will be at risk of falling back into recession.
The good news is that the forecast shows stringent financial policies may have averted a full-on double dip recession, but growth remains stunted.
According to the ITEM Club, this means a GDP growth of 0.4 percent this year, followed by 1.5 percent in 2013, and 2.6 percent the year after.
One of the problems for the economy has been a lack of consumer spending.  Austerity measures put in place by the government have put significant pressure on household budgets and this has impacted on spending.
For the channel this has meant that consumers have been less inclined towards purchasing large "discretionary" items as the British Retail Consortium  told us recently.
High street retailers have borne the brunt of this, with GAME narrowly avoiding total catastrophe, with its problems compounded by weak consumer spending.
The situation is unlikely to improve in the short term with unemployment continuing to increase, with disposable income falling by 0.2 percent this year, though the Olympics should boost footfall in the capital.
Consumer spending is set to increase by 0.8 percent in 2012, gathering pace to 1.1 percent in 2013. However Spencer warned: "make no mistake, consumers can't lead this recovery".
With consumers unwilling or unable to spend big, the ITEM Club has claimed it is up to businesses to kick start the economy with greater spending.
The general outlook for corporations is good, with cash being stockpiled at an accelerating pace according to the report.
But while non-financial companies are worth £754 billion, and accounting for 50 percent of GDP, they only increased investments by 1.2 percent last year.
If the economy is truly to bounce back sooner than expected then it is up to companies to start spending again.