Youth shun IT jobs for beauty and manual apprenticeships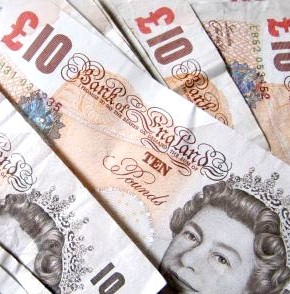 Generation gap tough to convince
IT jobs are being shunned for apprenticeships and jobs in the cosmetic and manual industries, those in the education sector have said.
According to a source who works at a London council, the number of students opting for work experience placements in IT and technology have dwindled over the past few years as many 16 and 17 year olds go for professions that offer apprenticeships and step onto the recruitment ladder.
"Many of our students want jobs that offer a trade that can be used immediately," the source told ChannelBiz UK.
"They want to be earning and learning at the same time.
"However, this is putting a strain on these professions and on the apprenticeship schemes, which are becoming flooded."
Those who want to go into graphic or web design aren't being given too much support  either, with our source claiming that many companies are reluctant to take work experience students and refuse to pay the insurance they need to do so.
"Those in this industry don't have the time of day for young people looking to learn a profession such as this, which is not a good example to set to future working generations," the source said.
A careers advisor at a Hertfordshire college confirmed that it too had seen a similar trend. The source pointed out that there were a few reasons for the pattern shift.
"We've not seen as many candidates applying for a levels in the – lets say more professional courses," our source said to ChannelBiz UK.
"This year applications were also lower.
"This could be placed on a number of factors. Firstly many are reluctant to take their A levels with university fees being so high and secondly there are no guarantees of jobs."
However, the source pointed out that it was important to note that IT courses never got the same popularity as fashion or hairdressing.
"IT is still seen as a 9-5 boring job despite the amount of technology and doors it opens," the source said.
"As society becomes more accepting the number of males applying for fashion and beauty courses have risen with many hoping to carve out a niche in the latter and make some money before it becomes flooded.
"When you're 17 this career applies much more than a desk based job and another four years of studying."
The overall lack in applications could also be down to the number of teens hoping to get apprenticeships, "a sector which is flooded."
Figures released by the Department for Business, Innovation and Skills (BIS) show that apprenticeships in a number of different industries are still on the rise. In the first half of the 2011/12 academic year – August 2011 to January 2012 – 256,500 people started an apprenticeship. This included 79,100 young people aged under 19, 77,100 19-24 year olds and 100,300 adults aged 25 or over.
However, the careers advisor warned that there weren't enough jobs to support the trend.
"We have seen a huge number of students on our cooperative courses here. These are courses we run in tandem with employers, and fast becoming over saturated" the advisor added.
ChannelBiz UK contacted the government's National Apprenticeship Service.
Although it was unable to fully comment on the findings, a spokesperson for the organisation was happy to say: "The increase in apprenticeships is a great thing. As apprenticeships are leading straight onto jobs it's obviously a route more people are taking.
"With an apprenticeship you are already working with your employer and have a job at the end."
Read also :