Ebay rakes in revenues as it targets innovative commerce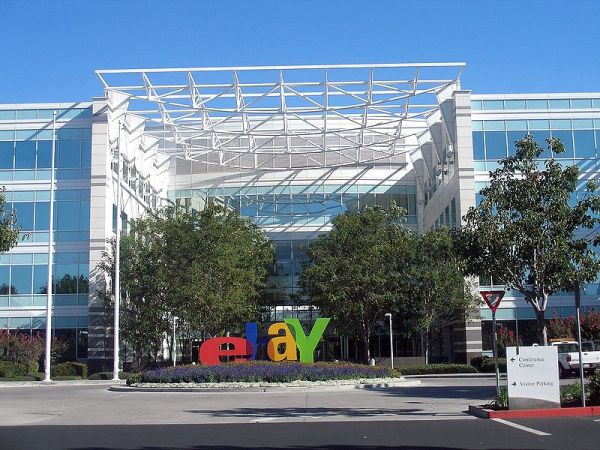 E-tailer's Marketplace swells as firm drives mobile device payments
E-tailer Ebay has posted strong financial results, as the shopping site looks to more innovative ways to attract customers to online commerce.
Ebay's global revenues increased 29 percent to $3.3 billion as compared to the same point last year, with strong sales through its PayPal payment service.
First quarter profits were $725 million, up from $619 million last year.  International net revenues (excluding the US) were up to $1.5 billion, a 21 percent increase over the previous year.
Ebay's Marketplace saw a strong performance, with international gross merchandising volume growing 11 percent year on year to $10 billion, with strong growth cited in Europe.
PayPal revenue itself increase by 32 percent year on year as active accounts increased to 109.8 million by the end of the quarter.  Total payments through the online transaction platform grew 24 percent to $34 billion.
Ebay says that it is looking at further innovation in the way it does business with the inevitable increase in mobile commerce and mobile payments.
"We believe that innovation in retail today is technology driven, and consumers are embracing smarter, easier, better ways to shop," said CEO John Donahoe. "We are enabling commerce in this new retail environment, supporting and partnering with sellers of all sizes and giving consumers worldwide the ability to shop anytime, anywhere, for whatever they want."
For example, the firm is expecting to see $7 billion in mobile sales, and has been expanding its PayPal Here service which allows offline payment through a smartphone.
With more investment in innovation, and growing sales online, the situation does not look great for traditional high street retail.
The retail landscape is constantly evolving, and crucially Ebay is looking to stay ahead of the curve by moving business away from desktops and increasingly  towards mobile devices.
ChannelBiz UK approached Ebay to find out what its strategy was for utilising more innovative technology in UK retail.
While the firm was not able to answer this it did tell us that the UK is "one of eBay's top markets contributing to growth".
"We're seeing more and more well-known brands come to eBay.co.uk to sell direct to the millions of shoppers visiting our site every month," a spokesperson said.  "We're helping these brands and all 180,000 UK sellers to keep up with new technology by investing in mobile apps, barcode scanning, augmented reality and digital payments."
Read also :