Hitachi Data Systems outlines channel challenges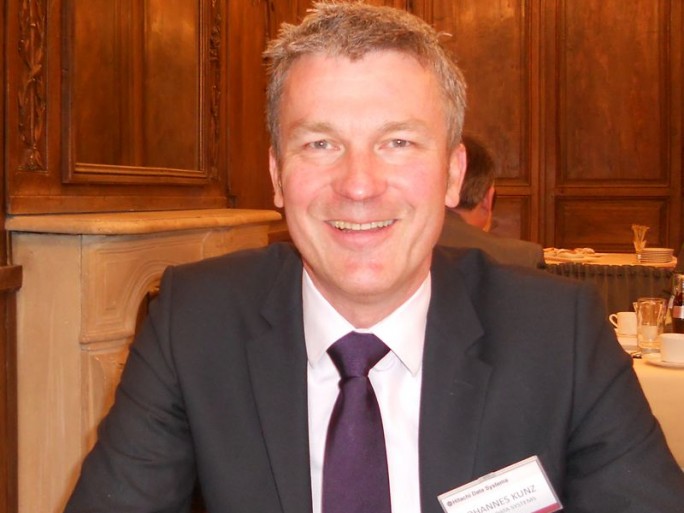 We interview the channel man
HDS (Hitachi Data Systems) launched its HUS family of products worldwide earlier this week. Johannes Kunz, VP of EMEA Channels, talked exclusively to ChannelBiz at the European launch in Munich.
We asked Kunz about the effect the recession and the Euro crisis had on HDS business in Europe. He said that although times were undoubtedly challenging, there were still opportunities to do business, particularly so as companies were looking to make efficiencies and solutions his companies offered through his channels were suitable in helping to cut costs and to improve business models.
HDS has a triple route to market and wants to significantly increase its spread over the next two years, Kunz told ChannelBiz. It certainly has an impressive set of customers, as this slide from HDS shows.
The evidence shows that HDS is committed to channel growth. From a figure where only a few years ago less than 50 percent of units were channel sales – the rest being direct – the channel figure is close to 57 percent in this calendar year, and will rise to 70 percent by 2015, Kunz hopes. This has to be done carefully, he believes.
The following slide from his presentation demonstrates how HDS EMEA sees the situation.
HDS' competition includes companies like EMC and IBM, and to a lesser extent HP. HDS, in fact, asks as an OEM for some HP products. The emphasis for his channel is quality – not just high quality products, but building relationships with resellers that also include loyalty and consistency. Channel sales are all about margin and it's important to keep margin levels as high as possible, even though everyone in the supply chain – from vendors down to end users – are being squeezed to cut costs.
Sources tell ChannelBiz that the insider HDS perception is that the thing to avoid is dilute resellers' ability to do business and keep their margins high – EMC and Netapp are examples of such dilution. That's backed up by a Hitachi Data Systems' UK distributor, who told us that, all too often, vendors make up their minds to create a channel only for resellers and distributors to be dumped two years down the line. And some – Dell is an example – expect their channel to pitch against Dell Direct itself.
It's clear that Kunz has no intention of falling into such a trap. The launch of its HUS range earlier this week was predicated on the company taking time to introduce products that wouldn't have any downsides. Another HDS executive at the European introduction in Munich enumerated the many steps it took – from the original R&D in Japan – before a product came to market.
Hitachi Data Systems Europe is successful. According to IDC figures it is the number one choice for mission critical storage in Western Europe. The market, according to HDS, is growing by nine percent globally while it is growing by a rather healthy 21 percent. It's not just about storage anymore – services and software are increasingly part of the total sale.
Read also :