Intel faced channel struggle with challenge from ARM based mobile devices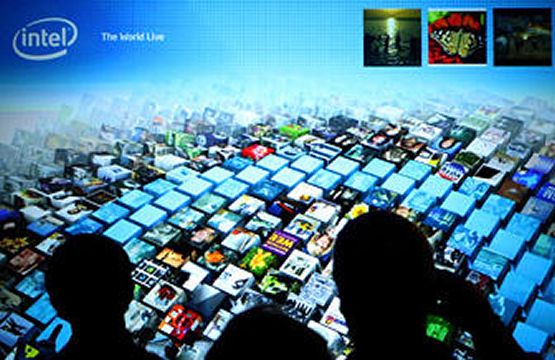 Ultrabooks leading the fightback
Intel admitted that it is was on the ropes in the face of the challenge from ARM and a wave of mobile devices which were innovating away from the use of x86 architecture.
At the Intel Platinum Summit in London, General Manager for Global Sales Greg Pearson said that Intel was worried about the popularity of ARM based devices last year, saying there was a worry about "losing momentum".
"Design team after design team was moving to ARM devices.
"We had to change," Pearson said.  The challenge was felt throughout the channel, and addressing the Platinum member audience, he said that "you were doubting" because they were seeing alternative form factors sizing up against the PC.
Pearson said that Intel "had to make the PC as sexy and innovative" as some of the devices that were out there", as it was threatening Intel and its channel.
Now it is through its Ultrabooks that Intel will allow its channel to address the move to mobile computing and fight back against the popularity of devices based on ARM designs, particularly after its Ivy Bridge launch.
With this in mind, Intel is gearing to launch its Ultrabook ad campaign with full force as the Ivy Bridge chip devices approach launch.  Pearson says that the marketing campaign will be the biggest in a "long long time".
"We are going to hit this really hard," he says, in order to create the demand the channel expects.
Although last year Intel started off with some difficulties with ramping production of its Sandy Bridge chip, it was generally a positive year for the firm and its channel, Pearson said.
Intel's SSD business was one area which received praise in the channel.
According to Pearson Intel was able to grow its SSD business with a large and growing presence in the channel.
The reason for this success was because the channel was able to add value through innovation to sales of SSDs he says, taking it into different applications.  
In particular channel partners are not treating SSDs as "just another drive" and this is paying off with greater value added.  "It grew our business 75 percent in the channel," he says.
"I believe we have the best programme for the channel and the best products for the channel," Pearons said.