Intel sees strong channel growth despite tough economic environment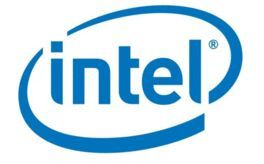 Ivy Bridge ready for quick transition over Sandy Bridge
Intel has highlighted strong growth in the channel despite tough economic times in the EMEA region.
There was plenty of upheaval last year in the region, between economic woes in the Eurozone, and unrest in the Middle East.
"It was a tough year to grow," Intel VP for Sales and Marketing Group Steve Dallman said. Dallman told its channel partners at the Intel Platinum Summit that they had grown the business "dramatically…even in the tough times".
Dallman said that worldwide channel growth amounted to 18 percent overall year on year for Intel.
Intel also sees a swift transition in the channel to its 3rd generation Ivy Bridge chips.  Intel is expecting 30 percent transition in its channel from Sandy Bridge to its 3rd generation chips in the second quarter of this year. In the third quarter this is expected to be 70 percent.
This of course will be helped by the channel pushing Ultrabooks.  Dallman has little doubt that the big Ultrabook push will draw a swooning customer base.
"If you could ship these with stiletto heels I would get married again," he said.
The transition to Ivy Bridge will push forward with quad cores shipping this week, before dual cores at the end of the quarter.
Read also :