Top vendors see poor sales with 'expensive' Ultrabooks, says Novatech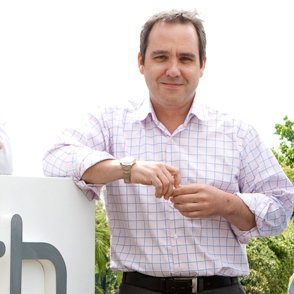 Channel to help Intel push for mainstream appeal
While Intel looks to push Ultrabooks to the mainstream through its channel, high pricing by big vendors has hampered initial sales – according to vendor and reseller partner Novatech.
Speaking to ChannelBiz UK at the Intel Platinum Summit, Novatech Managing Director David Furby said that while the firm had succeeded in providing a suitable price point, others are now realising that the cost for consumers must come down if sales are going to increase.
"In my personal opinion a lot of the early Ultrabooks were too expensive," Furby said. "The price has hindered the rate of adoption. I think that the bigger players have found out 'actually we are trying to sell this too expensively', therefore they have to come out with lower cost options."
"Its coming from poor sales," he said. "They are looking at it and asking why isn't the product selling, and working out the prices have to come down."
At the summit Intel made clear its intentions to achieve blanket adoption with the help of the channel.  However, while the devices have impressed so far, Intel is still far from achieving its aims.
It had been expected that the move to Intel's new Ivy Bridge chip will coincide with a new wave of more reasonably priced machines, but according to Furby, the reason the larger firms will drop prices is due to "poor sales".
"People can say that prices are coming down because Ivy Bridge is coming down, but Ivy Bridge is not a lower cost chipset," he said. "There is a premium for the product but if it is too much then people won't pay it."
Novatech, meanwhile, has managed something  of a feat – selling its own range of Ultrabooks through UK retail outlets at some rather eye-catching prices, aimed at its sales to business customers.
As with most Ultrabooks you are getting the usual spec such as an i3 core processor or upwards, SSD, long battery and a lightweight and thin casing.
Novatech, which Intel highlighted as a success at the Summit this week, has managed to do this for prices approaching the £400 mark with the nFinity range.
According to Furby, this is thanks to Intel's cooperation.  He said that through Intel's Ultrabook strategy, the UK firm was quickly set up with a Chinese ODM which allowed Novatech to produce the ultraportable devices for business users.
"When we looked at various ODMs a lot of them were offering similar pricing.  We said that this isn't going to work at that level, and that's when Intel said 'well lets see what we can find and see if we can find somewhere else'," Furby said. "The challenge for the Ultrabook was that the existing ODMs didn't have products we particularly liked or didn't have the right price point we wanted".
"Some of them were quite slow to adopt Ultrabooks, and we felt it was an important product to bring to the market as quickly as we can.
"We had to go out and find a new ODM. There are quite a lot of pitfalls in finding a supplier in China and negotiating with them, and this time we were very lucky because Intel worked very closely with the ODM. You don't have to compromise on quality."
With this strategy, Novatech was able to reach a price point that can help achieve the widespread appeal that Intel is after.  Furby and Novatech sales and marketing director, Dave Wybourne, agree that it is not just the price that is important.
"The service element is really important,"  Wybourne said.
"For us as a UK manufacturer, we are local. There are not many companies who assemble in the UK, who distribute in the UK, whose tech support is in the UK, the customer service is in the UK.  We are one of a small handful who can offer that.
"So we will get sales, it might not have the brushed metal top but our customers don't care because they know they will be looked after," he said.