UK channel in good health despite difficult times ahead says Intel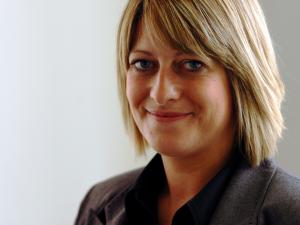 Channel partners thrive when the going gets tough
Intel's UK & Ireland channel boss Christine Harrison says that despite some tough times, its UK channel is in good health.
"General channel health, focusing on the UK, it feels good," she told ChannelBiz at the Intel Platinum Summit.
"I think last year was tough, I think this year will be tough.  But the bonus with working with the channels is that their size enables them to be agile, flexible, they move with the transitions, they move with what their accounts are demanding from them.
"In the channel we always seem to do well the tougher it is.
"The guys are always going to go up against the MMCs, because those guys do a great job in servicing the wider parts of the market.
"But there are always parts of the market they can't get to, because their size doesn't allow that level of agility.  Our guys are in a great position to go in and build bespoke for desktop, server and mobile.
"It is a challenge, I am not going to say it is not a walk in the park, and everyone is doing great, everyone has their own individual challenges."
Indeed the channel as a whole has been faced with some "tough times", according to Intel VP for Sales and Marketing Group Steve Dallman,  but has responded well overall.
"The feedback we have got this week is that not just in the UK but across Europe as well, is that there are some real big opportunities for the channel at the moment, and they are embracing it," Harrison told us.
ChannelBiz did hear at the Intel Partner Summit that Intel had faced some discontent over training as part of its programme from some players, but according to Harrison the reception is largely positive.
"From a programme standpoint, our programme has improved a lot.  We are talking to so many more people using the online tools as a communication path between us and the customers.
"There is a lot of training, online training for the guys to be certified.  Everything from the very basic roadmap technology type information, through to solution into SMB, consumer and so forth.
"We are not done with the programme, it is by no means as perfect as we want it to be, and we are going for growth still."
Harrison says that the evolving nature of its partner programme is allowing for its channel to continue growing.
"We want more accounts in there, the more people we can talk to and the more people we can touch, that helps us and it helps them," Harrison says.
"It is a different programme to the one it was 12 months ago, it has evolved into an all encompassing communication tool, rather than just a website with it.  We are pleased with it, we have some really constructive feedback over what the partners want.
"We are definitely going in the right direction with it.
"I think what ITP has allowed us to which wasn't possible before was to talk to the masses.  There is no company that can speak to everyone."
This allows Intel to give the same level of information to the guys deeper in the channel as the Platinum members she says.
She thinks that growth will be throughout the programme over the next 12 months.
"It will be mixed. For those guys who are hybrid resellers and local integrators we probably will see more Platinum partners because they will cover so much breadth of the market.
"Ultimately it doesn't matter whether you are registered or Platinum, the information you have access to is the same.
"We are differentiating by sector, differentiating solution and vertical, not by size of account.  Anyone who wants the information can go online and get it. This is where we are really seeing the numbers pick up.
Harrison also underlined Steve Dallman at his IPS 2102 keynote, those who are registered for the programme generate around ten percent more revenue than those who don't.
"It has given everybody a lot more flexibility to focus in on solutions.  Some of the basic training can be done online without any one to one, face to face contact."
Will it mean less face time?   "I don't think so.  The guys that are here we see a lot of.  There were a lot accounts below the distribution retail level who weren't getting any traction with Intel at all.
"Although it isn't face to face now we have contact with people we have never been  able to talk to before."
Read also :