Dell channel partners frustrated over lack of communication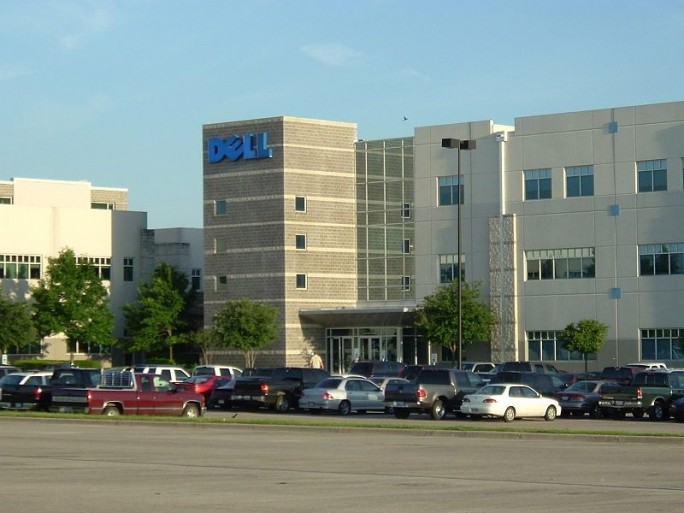 Biggest partners get Dell's cake and eat it
Dell's channel partners have claimed that the company's communication skills are somewhat lacking.
The partners have said that although Dell does offer them some incentives, the company is placing a strong focus on the largest partners, offering them bigger incentives so it can turn around a bigger profit. Other channel partners claim it puts far too much emphasis on social networking and it can often be frustrating trying to communicate with the company.
In an interview with ChannelBiz UK last month,  Dell said that as well as moving away from the PC market and into storage, it would be relying more on its partners to grow its business.
It said it was expecting to see more focus on quality of relationship with partners, with no "massive recruitment".
It would appear the quality of the relationship depends on how much money you are turning around for Dell. One partner, speaking under condition of anonymity, said to ChannelBiz UK: "We were happy with our support up until the middle of last year but since then we feel we've been left out in the cold. It seems now that it's focusing on giving bigger partners a leg up, offering bigger incentives for bigger profit that we could never hope to achieve."
Dell recently launched a social networking drive and partner portal, called PartnerDirect, which it claims gives Certified Channel Partners access to a number of social media tools and tips, including links to all of PartnerDirect's social media platforms. It also offers a live virtual training session and an on-demand refresher course, while "preferred and premier partners" are eligible to register for classes that are said to explain Dell's social media best practices and to help their own business strategies.
Not everyone shares Dell's enthusiasm. "Dell isn't a bad company to be in partnership with but it seems that recently its priorities have gone a little bit out the window," one partner told ChannelBiz UK. "Instead of focusing on incentives for us it's decided to follow the herd and mess around with social networking. If we want to address any issues we are encouraged to go via the company's Twitter or LinkedIn feed."
"Last week we were given a "special" social media page," the partner said. "We haven't looked fully into this but from what we can see its just a page that lets us sign up to courses in social media – more money and totally worthless for us. We have never targeted our clients this way and although we know the world is changing we prefer the direct route instead of this non personal approach."
Commenting on communication difficulties, another partner added that talking to the company has "always been a little bit frustrating." There's a dedicated partner line but the company usually has to leave messages, hold for ages and then go through an automated menu. "It's easier to email," the partner said, "but we have to fill out a form on the partner site so we have no idea if it's gone through. It's annoying, especially because when we have a question we need it answered immediately.
"Dell says we should use Twitter to speak to them but our questions can often be complicated and we don't want our clients following us to see our concerns or queries. It doesn't paint us in a good light. We would like to go back to the basics, have one dedicated helper to answer our queries.
"We've put this to Dell in the past but it says it doesn't have the resources or budget, yet it seems to have budget enough to focus on the social media side of things."
Larger partners are seeing the benefits, though. One told ChannelBiz UK that it even had a dedicated number to call with its own contact at the company. "Not many partners have this benefit," the partner said, "but we give the company a lot of business and have been told that as a result of what we make we have this as an incentive."
Responding to that, some smaller certified Dell partners said that the system is "not fair but understandable" with the economy how it is. Another added: "We thought there was something like this happening and to be frank, it's very unfair. We aren't as big as a some partners and don't have the resources and staff to push as much business, but what I will say is what we do, we do well and we try to get Dell as much business as we can.
"Hearing that there are better incentives for companies we can't imagine competing with is not good morale and doesn't make us want to work harder because we'll never reach that "special level". What we do will never be enough."
Kathy Schneider, Executive Director, Channel Marketing & Programs – Europe, said: "We are committed to our PartnerDirect programme and we have been constantly evolving and adapting it since its inception five years ago. We take partner feedback on board and have made several positive changes as a result of previous feedback. Social media is an important channel of communication for some of our resellers and customers.
"Thousands of individuals within our partner organisations do use social media to interact with Dell, and we have developed our social media communications channels as a result of positive feedback. The PartnerDirect programme has a range of benefits for partners and we are always looking for new ways to improve these."
Read also :