BSkyB posts positive results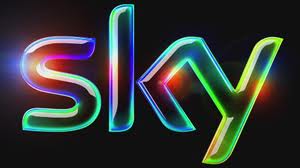 Says it's down to its range of product offerings
BskyB raked in the profits over the last nine months, which it is has put down to its growing broadband subscriptions.
The company reported a five percent increase of £5.1 billion in the months up to March and an adjusted operating margin with an increase of 15 percent to £908 million. It said its total quarterly net product growth rose from 904,000 to 27.7 million with 78,000 new households in the quarter adding its services. This brought the company's share up to10.55 million customers.
It also stated that its triple play customers in the UK stood at 3.2 million in March, which showed a 24 percent year on year growth, while March was its strongest ever quarter for home communications with 702,000 net broadband, telephony and line rental product additions.
Broken down this worked out roughly to 212,000 broadband, 220,000 telephony and 270,000 line rental customers.
Jeremy Darroch, chief executive at the company, said: "We have made a good start to 2012. In what remains a tough economic environment, strong and consistent execution of our plan has delivered good growth across our product range."
He said BskyB had grown revenues by five percent while "holding prices flat for customers" and delivered a "record nine-month operating profit of £908 million alongside 24p growth in earnings per share."
He said more and more people were choosing Sky over competitors because it offered more services.
"Already in 2012, we've launched an entirely new channel dedicated to Formula 1, given millions of households access to a huge choice of on demand TV and made our market-leading broadband service even better with the launch of our fibre products and free out-of-home WiFi," he said.
Total HD customers reached 4.2 million, with 159,000 additions in the quarter. BskyB said this was an increase on the 138,000 additions in the second quarter.
Read also :