NAND flash prices continue downward trend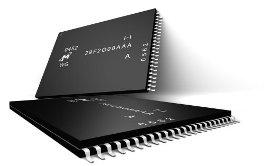 Memory manufacturers wait on SSD demand
NAND flash contract prices have continued to drop since the start of the year, with weak demand from end-market users.
Contract prices in the second half of April were down, according to a DramExchange report cited by Digitimes.  Prices have been falling for near to six months now.
Contract quotes for 32GB and 64GB MLC chips dropped by three to five percent to $2.54 and $4.66 respectively in the second part of April.   16GB quotes fell by two percent to $2.27.
Prices for 32GB TLC NAND dropped by eight percent to $2.58.
It had been hoped that demand would increase ahead of China's Labor Day holidays. This did not happen, however, and NAND suppliers are now pinning hopes on the market for embedded applications such as SSDs, eMMC and mSATA really picking up.
The market for memory cards is not likely to see substantial further growth according to the sources, and SSDs, for example, use up a substantial amount of NAND flash memory.
Falling memory prices have meant that devices such as SSDs are becoming increasingly attainable, having previously been almost prohibitively expensive.
According to the likes of Intel and Kingston, SSD technology has now reached a price point where it is viable to be pushed through to more mainstream usage this year.
Read also :