VMware looks to partner improvements to attack SMB growth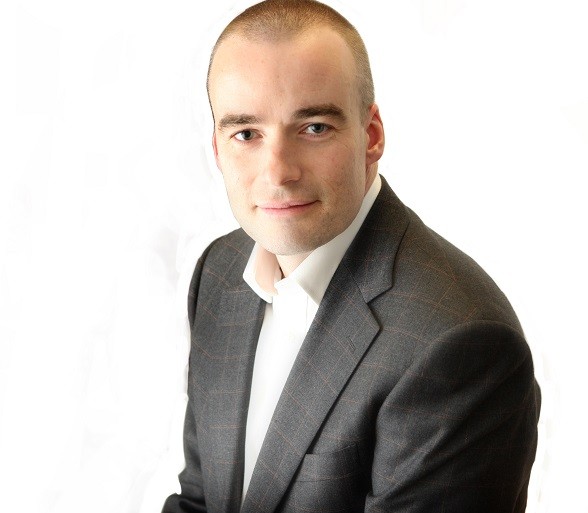 New head of UK channel promises to close gaps in partner programme, with rebate incentives for winning new business
VMware has announced it will provide more support and incentives to channel partners as it aims to chase further business in the SMB market.
ChannelBiz spoke to new head of channel for the UK & Ireland Ed Dolman about the changes to the VMware partner programme at the VMware Forum in Wembley Stadium.
In order to provide greater support going forward VMware has "doubled" the number of heads in place to lead partners.  Vmware has created three partner focused roles; strategic partner business manager, territory partner business manager and internal partner business manager.
The first two are field based roles with named partner accounts Dolman tells us, while the internal partner business manager post, an internal role based in Cork, covers all of the partner that don't sit on the the named partner list.
"Any partner no matter how big or small or which part of the market they are working with VMware on, they now have access to VMware help and support to a named person they can contact."
Dolman says that in 2012 the firm has created two end user customers segments, with one tier compromising of around 350 enterprise companies.
"That is VMware led, we have a strategic account exec who will manage those end users accounts, but it will still be working with partners and be partner supported, and we expect the vast majority deals to be transacted through those partner channels."
Then we have created the general business tier.  Every customer outside of the 350 falls into general business tier he says.  This segment is more partner led, with support from VMware.
With the increasing number of partners joining VMware, Dolman says that one of the problems over the past few years has been keeping good contact with its partners as its business grows.
"The company has grown so fast that it was hard to sometimes to keep up with the demands that partners put on us, quite rightly, for the support that they needed."
"What I wanted to make sure this year was that there was no gaps, and that any partners was able to contact us," Dolman says.  "That is what this new model gives us."
The levels of growth are in turn a good sign for the channel.  With VMware going from strength to strength with consistently high levels of revenue growth exhibited over the past few years, the overwhelming majority of business is being directed through its partners.
Recent financial stats showed that the revenues for VMware globally grew 32 percent to $3.77 billion, while the firm has seen successive $1billion quarters.  If such growth is set to continue then the channel will also benefit.
"We are absolutely a channel-oriented company," he says, "95 percent of revenue in the EMEA is transacted through channel partners."
"The statistics are the same for the UK.  We are a channel organisation and we are not looking for that to be changed."
"We don't expect it to change in the future – we are not looking to any more business direct."
In fact Dolman says VMware is still looking for new partners to add to the 3,000 plus it currently has in the UK. He says that there is still plenty of growth anticipated over the next fears as virtualisation becomes "mainstream and ubiquitous".
The relationship is reciprocal, and Dolman says that VMware needs the channel "more than ever" in order to get a bigger slice of growth in the SMB space, highlighted in research produced with Canalys.
With this in mind VMware has further incentivised its programme to target further SMB growth.
VMWare will now double the 10 percent opportunity registration rebate to encourage partners to propel new sales.
If an opportunity is registered with a customer that has not used VMware up to that point then the partner is in line for an additional 10 percent rebate.
"We are saying we need our partner support to go out to SMB customers who have considerable virtualisation opportunities – we have put in place rebates to help our partner go out and work with these customers."
Of course while VMware is seeing impressive growth its lead in the market is not unassailable, and has been coming under pressure from competitors on price.
Pricing has not been a concern with partners, he says. Dolman believes the "value proposition" is strong and the experience of partnering for virtualisation with VMware is attractive.
"If you look at statistics  then it backs that up.  Analysts say around 80 percent of virtual machines are deployed on VMware technology, so the customers are voting with their wallets.   Customer satisfaction is very high – that is really important."

Read also :