Cisco: UK channel remains safe from tech spending cuts, despite recent Eurozone concerns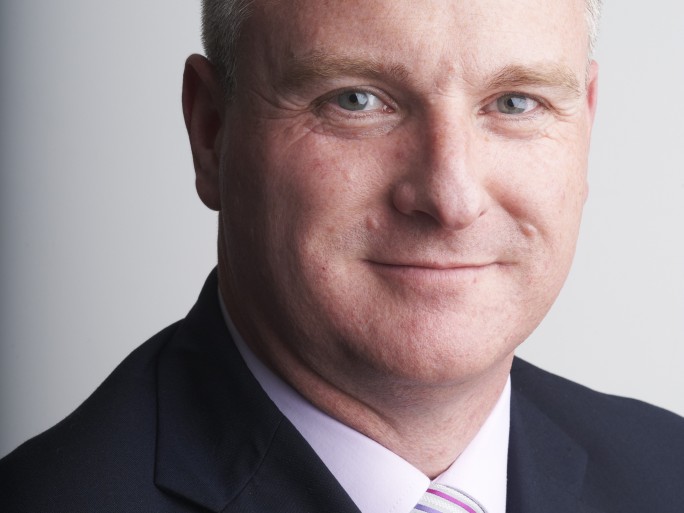 Competition from Huawei is a concern in Europe, with "everyone gunning for Cisco"
Despite recent concerns highlighted over a tightening on tech spending and uncertainty in the Eurozone, Cisco says that its UK channel is managing to stay relatively unscathed – so far at least.
Following recent financial results Cisco CEO John Chambers highlighted Europe as a cause for concern, with uncertainty in the region affecting tech spending.  Forecast growth was a few points lower than Wall Street expectations and Cisco shares dropped with worries over public bodies withholding spending.  
Intel promptly attempted to downplay fears of a drying up of resources – despite its own channel feeling the pinch recently.
However Cisco's head of channel operations in UK & Ireland Richard Roberts says that the channel here is not seeing the disruption that has been in effect in mainland Europe.  He says that this is in part due to the recent end to the financial year which has benefitted both public and private sector spending.
"We have a buffer at the moment," Roberts told ChannelBiz. "I think we have been protected somewhat from what has been happened in Europe."
"The big kick in March for both public and private is something that many European regions don't have."
That is not to say all is rosy and, alongside a "restriction on procurement" over here around the time of the Olympics, Cisco believes the channel needs to be wary that the full force of the Eurozone crisis on tech spending could still spill over to the UK.
"These things can change very quickly," Robert says.  "One of the things we need to do is keep a significant watching brief of the tides hitting from Europe because they will.  It is just that at the moment we do not have full visibility."
Opportunities for the channel
For the most part though Roberts says that for channel partners in the UK there is plenty to be optimistic about, despite gloom within the organisation regarding Europe as a whole.  With a revamped and simplified partner programme at the recent Partner Summit and new avenues of growth in Cisco's buoyant cloud business there is plenty of opportunity for partners – despite the tough times.
"The message is to look at what business value really is being delivered by your solutions, look at the long term sustainability of your relationship as a partner," Roberts says.  "There is still money out in the market."
He cites bring-your-own-device trends, and more specifically bring your own app, as one of a few major areas of growth for its channel.
According to Roberts BYOD and bring your own app present a "boom opportunity" for new partners to come into Cisco's programme, while there is still a "massive amount of growth" in cloud technologies.
With the variety of services which spring from setting up BYOD, be it for handset manufacturers or mobile security, there are a "whole host of different players that become relevant" when you allow BYOD into your corporate environment Roberts highlights.
"That is a boom opportunity both for our current partners and for new partners to come in," he says.
Cloud services too present  continued opportunities for Cisco's channel going forward.
"We are seeing a huge amount of investment both in cloud from a software and services point of view," Roberts says.  "We are now seeing quite rich solutions coming, video as a service, collaboration as a service."
This leads to lots of different business opportunities for example in building or managing these new services.
Challenge from Huawei in Europe
While Cisco may be confident of new growth areas helping to bring out of the mire of Eurozone stagnation, the continued growth of Huawei in Europe is an increasing challenge.
At this year's CeBIT conference in Germany for example it was clear that Huawei was ramping up the visibility of its operations and attacking business, while in the US Huawei recently signed up a distribution deal with Synnex, showing its intention to take the fight to Cisco.
Huawei has always been clear about wanting to challenge Cisco and Roberts says that it is natural that Cisco will face stiff competition from Huawei in the UK too.
"Any entrant coming into the UK would have to look to Cisco and our channel partners as an opportunity as we do have one of the richest most robust and most committed routes to market," he says.
"I believe we provide a really credible, long term, sustainable, trusting offer to our partners, which means that there is probably enough opportunity not to need to consider Huawei," Roberts says.  "Not to say we don't take our competition seriously – we do."
"However our main focus is on doing what we do best which is driving sustainable profitable growth with our partners."
In this sense Roberts is not concerned about Huawei moving in on partners in the UK channel, though he is clear that Cisco could have a fight on its hands to ensure its leading position which is to a large extent facilitated by Cisco's own channel partners.
"There are certain partners in the marketplace that will get vendors to places that no other partners can," he says. "We have those partners and I am absolutely convinced Huawei would love to have those a deeper relationship with partners."
"So there will be points where we come head to head, however i believe right now that there is enough opportunity to meet our goals."
He says that Cisco is number one or number two in nearly all markets it is in and this means that the firm always operates with competition in mind.
"Everybody is gunning for Cisco," Roberts says.  "We are everybody's competition and therefore we expect nothing less in return."
Read also :