Lenovo gives BYOD a boost with business focused Ultrabook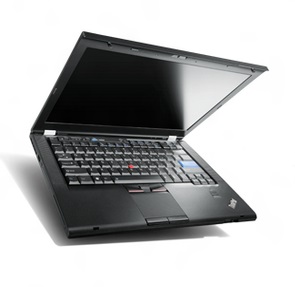 ThinkPad range refresh announced at Accelerate Channel Partner Conference
Lenovo has unveiled its new range of ThinkPad laptops at its channel partner event, alongside a new Ultrabook aimed squarely at business use.
The Thinkpad X1 Carbon from the PC maker lays claim to being the lightest 14 inch Ultrabook, weighing in at 1.36 kilograms, and featuring Intel's new vPro technology for greater security and manageability in business use.
With growing interest in BYOD trends vendors are increasingly targeting Ultrabooks towards more business use.   Fujitsu told TechEye last month that up until now Ultrabook designs have often been too consumer oriented to lay claim to be real business devices, though there are more such products appearing.
Alongside vPro the carbon fibre X1 will feature 3G connectivity for greater mobility, and will allow rapid charge to a near full battery in half an hour.
The device will be available this summer, though the price has not yet been announced by Lenovo.
At the Accelerate Channel Partner Conference Lenovo showed off it ThinkPad T, X, L and W Series, aimed at small business, public sector and large organisations.
The range includes the ThinkPad X230 ultraportable which offers 24 hours of battery, the high powered W530 mobile workstation and the X230t tablet.
All of the devices feature the latest Ivy Bridge processors from Intel and RapidBoot technology, with most of the devices featuring backlit keyboards and 4G connectivity.
Read also :