M2M communications expected to have biggest impact on ICT in next 12 months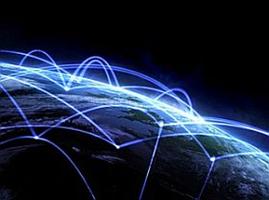 Frost & Sullivan survey also highlights social network concerns among key predictions from 400 ICT firms
Machine to machine communications are set to make a big impact on the ICT industry in the next 12 months.
According to a survey by Frost & Sullivan, of four hundred key players in the ICT industry, M2M communications are expected to be among the four major areas to have an effect on driving new growth.
M2M will push adoption of an Internet of Things with Frost & Sullivan highlighting a move into home energy management such as smart meters, logistics, consumer electronics, smart cities and healthcare.
Another area that is set to shake up ICT is in social network infrastructure, which it is expected to "dramatically" change the way that personal data is handled, with further concerns over security and private data protection expected by the industry.
It is also expected that a web based platform will challenge Google and Apple in the mobile OS space.
The final prediction is that vertical market opportunities in areas such as financial services and payments, energy and utilities will be explored by ICT firms.
Read also :