PC shipments up in EMEA despite economic unrest and HDD shortages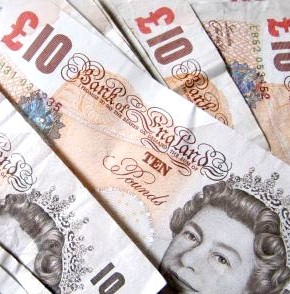 Toshiba gains from HDD shortage, taking a massive bite of the external hard drive market by keeping prices down
The EMEA market has outdone itself in the first quarter, with a 6.4 percent shipment increase, and Western Europe performs better than expected.
Shipment results for the quarter from analyst company Context show that EMEA had a decent quarter and grew 6.4 percent year on year to 26 million units – a better than expected result.
Western Europe still saw declines, though even this was better than expected, only down two percent from the previous year.
With continued political and economic unrest in various parts of the region, expectations have been low, and shipments were in continued decline throughout all quarters of 2011.
It was thought that HDD shortages would affect shipments, but it appears that the effects are not being felt in the supply chain any more.
Figures released by Context show that even during the hard drive shortage last year, Toshiba was still able to drum up some impressive sales in Western Europe as far as external hard drives are concerned.
Retail sales for external HDDs were down nearly 60 percent between the first quarter and the third quarter of 2011, with four out of five vendors seeing two consecutive quarters of decline.
However Toshiba was able to grow "significantly" over the period, with unit sales tripling.  This meant that Toshiba's market share grew from four percent to 29 percent in just six months.
Toshiba achieved this by placing an emphasis on lower capacity external HDDs in the wake of the Thai flooding, mainly below 500GB.
Part of the reason for this was that Toshiba was able to limit price increases to 18 percent, while Western Digital and Seagate raised prices by 54 percent and 48 percent respectively.