Growing mobile workforce could spell reseller opportunitues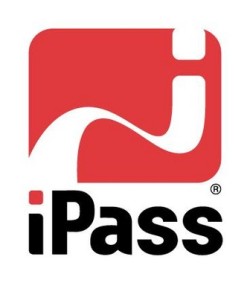 Mobile workers are becoming increasingly dependent on wireless access, which could give resellers "significant opportunities", according to a new report.
In its Mobile Workforce Report, iPass found that roughly 88 percent of those surveyed said wireless access was as important to their lives as running water and electricity.
Being able to access the internet wirelessly was also seen as a "necessity" and not a privilege with an increasing number of mobile workers using their own devices to connect to corporate networks to access work applications, the company found.
However, it seems mobile workers are paying through the nose for it, with 34 percent admitting to being hit with expensive bills, while 54 percent have said that they have paid outrageous fees to access the internet. To feed their habit just over half have taken to standing  outside a retail store or café, and 30 percent have spent time driving around to find and access free internet when they needed a hit.
Rene Hendrikse, iPass VP EMEA, said the research showed there were "significant opportunities exist for resellers who provide transparent network costs and facilitate the provision of seamless and money saving Wi-Fi access to businesses."
Further research by the company also found that 30 percent of mobile workers wake in the middle of the night to check their smartphone or tablet device, with 22-34 year olds nearly twice as likely to do so. Smartphones are also ruling working hours with the average mobile worker checking their smartphone as often during the workday as they do during downtime.
When it comes to the working world there are also frustrations with 78 percent of mobile workers claiming difficulty when accessing corporate data remotely. Of these, 58 percent said this was down to  problems with corporate applications not being optimised for mobile and not working on smartphone or tablet devices.
Nearly a third of respondents also found that excessive policies from the IT department regarding accessing data on certain devices prohibits their ability to work fluidly, while 22 percent complained that there were too many passwords to remember.
Evan Kaplan, chief executive officer at iPass, said: "Connectivity is like oxygen for today's mobile workers. The improved ability to work anywhere as long as they are connected appears to be driving higher productivity. This reinforces the need for IT departments to provide services that ensure high quality, safe and affordable global connectivity for their employees.
"While having control over when, where and how one works is a significant benefit in terms of well-being, mobile workers themselves need to take care to manage the unique stressors that an always connected work-life brings."
Read also :