Foxconn's move to double wages will cause redundancies and price hikes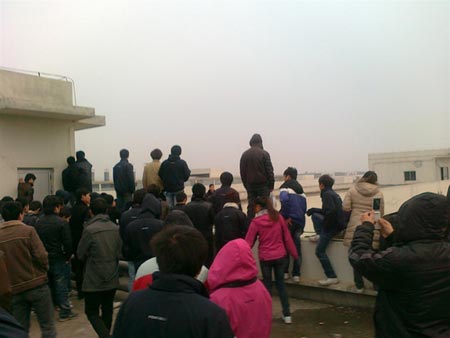 Analyst warns not everything will be rosy.
Foxconn claimed it will double China wages by next year and that will drive up prices and push companies to move their businesses to other parts of the world, analysts have warned.
And instead of moving to appease employees, the company could embark in massive redundancies as it looks to make cost savings.
The prediction by analysts comes as Foxconn this week announced that it would double the minimum monthly wage of its workers in mainland China.
Th chairman and president of the company was quoted by sources as saying he would look to put this practice in place by the end of 2013 and if this comes into fruition then this would be the fourth salary rise since 2010.
However, despite this working out better for workers who have struggled in Foxconn's plants, Clive Longbottom, an analyst at Quocirca, warned that this could have a huge knock on effect on the technology and business world.
He told ChannelBiz: "For any company to say that it will double the salaries of its staff means one of two things – a) it will go broke, or b) it will make savings elsewhere.
"I doubt that it is a strategic plan to follow plan A, so plan B it is.
"The most effective way of doing this would be to sack 50 percent of the workforce and get the rest to work twice as hard – which is quite a likely scenario.
"However, as the poor blighters are already working pretty damn hard, trying to get twice the productivity out of them would be difficult, so this would only go so far.
"Foxconn is far more likely to run redundancies alongside greater use of automation, so negating the need for these pesky humans that keep throwing themselves off roof tops and getting themselves in the press for standard stuff like having to work 25 hours a day, 8 days a week for a peanut and a glass of water.
"For Foxconn's customers, if prices go up, then they will begin to look elsewhere.  In the world of hi-tech goods, the welfare of the worker comes pretty down the list – and the consumer doesn't really give a stuff either, otherwise Apple would be a dead duck.  But where to look?
"The political climate in great swathes of sub-Saharan Africa is not that good, and so backing a native organisation there may not be a clever thing.  However, there is one way to manage this, and that is to go to an organisation that is being run as an entity essentially outside of the country's political control.  And who is the best at doing this?
"Well, China, of course.  It is investing massively in Africa so that it can gain access to the raw material sources and also to the workforce – provided that it can do it under its control, not under and crazy, employee-loving laws that any government may try and put in place.
"Whichever way things go – it looks like all roads lead to China…"
Read also :