ARM more concerned about economic downturn than Intel's mobile chips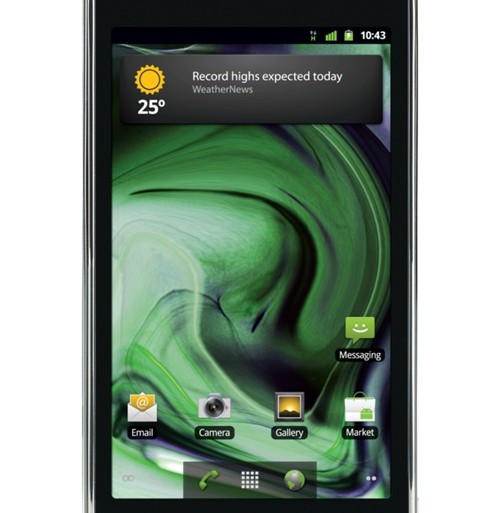 ARM gets cocky while Intel prepares for assault on smartphone market
Intel might be gearing up for a push into mobile computing – but ARM says it is more concerned with the global economy going kaput than the rival stealing market share.
ARM's low power chip designs have formed the basis of the revolution in mobile computing over the past years, and it has taken Intel some time to maneuver itself to really target the smartphone and tablet markets.
Despite the considerable might of Chipzilla being leveraged towards churning chips for mobile devices, ARM's general manager for its processor division, Simon Segars, says it has weightier matters to deal with.
In an interview with Reuters, Segars said this year what is more "challenging" for the firm is the "world's economy" rather than any threat posed by Intel.
Clearly the near apocalyptic threat from the global economic situation is difficult to understate, and ARM, like many others, is duly concerned by low consumer spending.  ARM is also intent on needling its rival's attempts to move into the area where it has enjoyed dominance for years.
A confident Segars says that it is not looking to change its approach to the market in order to deal with Intel, and it is aiming for a market share of as close to 100 percent as possible,  not to mention reaching up to 20 percent in the PC market.
As gauntlet-laying CEO Warren East has also said recently, ARM is expecting to take more market share from Intel in the PC space than vice versa.
Such fighting talk places Intel in the curious position of being the underdog as it moves into the smartphone arena.
Intel's own steps into the smartphone market have been relatively muted, with handset launches in various parts of the world devoid of overwhelming hype.  Devices such as the XOLO in India, the Lenovo handset in China, and the Orange 'San Diego' handset being released in Europe, have been well received, though are hardly raising eyebrows skyward in terms of features, with a tendency towards the lower end of the market.
However, to doubt the sheer size and spending power of Intel to create a viable alternative is brave, to say the least.  ARM could be right in the short term about Intel not creating a massive impact on market share, but as Intel has told ChannelBiz UK in the past, it intends to throw its full weight behind mobile devices, and it will eventually become a major opportunity through its channel.
Whether ARM's big claims are vindicated or whether Intel blows its competitor out of the water remains to be seen but one thing appears certain, with both firms going head to head in the coming years the sales of smartphones are only getting to grow higher.


Read also :