Intel's Thunderbolt may be lightning, but Mama Mia, at a price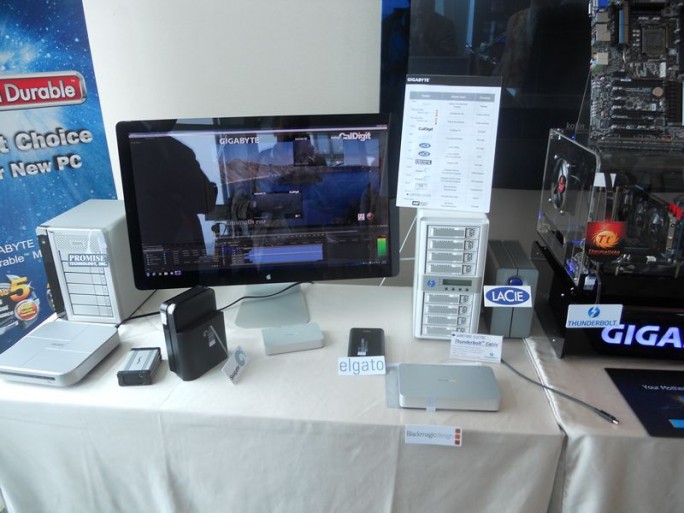 Right now, it's at a cost
The fast data transfer system designed by Intel and dubbed Thunderbolt was on display at many of the booths at Computex this year.
But early adopters of the technology will have to pay a considerable premium if they want the technology to fly.
Gigabyte and Asrock, amongst others, were showing off systems. The former had all manner of peripherals attached to the PC with the Thunderbolt chip, while Asrock too had a working Thunderbolt system (pictured below), using the technology – with the display being an Apple monitor costing a not so cool $7,000.

Asrock told us that other monitor manufacturers were bringing out Thunderbolt compliant displays and although they won't attract quite as much of a price tag as Apple monitors, they're not going to be two a penny for quite a while, if ever.
The Gigabyte system had a large number of peripherals attached to the Thunderbolt enabled PC – including a box from Promise and two, rather than just one display. Each display was streaming several videos, and sitting next to the box was a 100-foot cable from Sumitomo, which a company representative said "was not cheap".
Sources close to other motherboard makers told ChannelBiz UK that there were still some remaining "issues" with Thunderbolt, and that given the price of peripherals, cables and the like, widespread adoption of the Intel tech over USB 3.0 wasn't likely to happen any time very soon.
Apple has already adopted Thunderbolt as a standard.
Read also :