Millionaire reseller gives away cash to riot torn Croydon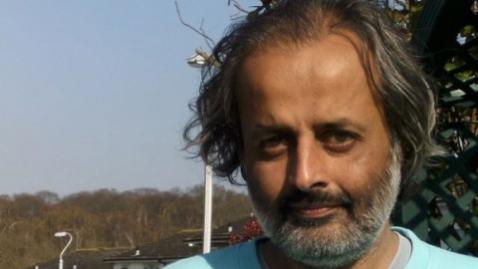 Computer Exchange (CeX)founder Bobby Dudani will be on Channel 4 tonight on the "Secret Millionaire" programme. Dudani will be pretending to be a shopkeeper in Croydon which was badly hit by last year's riots. The idea will be to give away tens of thousands of pounds, to the borough. The riots are a bit of
Computer Exchange (CeX)founder Bobby Dudani will be on Channel 4 tonight on the "Secret Millionaire" programme.
Dudani will be pretending to be a shopkeeper in Croydon which was badly hit by last year's riots. The idea will be to give away tens of thousands of pounds, to the borough.
The riots are a bit of a sore point with Dudani as some of his stores were targeted by rioters who saw raiding his stores as a way to get computer gear they could not normally afford.
He lost hundreds of thousands of pounds in the raids as his stock became upwardly mobile in the hands of those who were not.
Channel Four said that the show has Dudani on the New Addington estate where he poses as a shopkeeper making a documentary after losing his only shop in the riots.
As part of his search for people to help Dudani visits the various charities and has a run-in with a local serial offender.
Apparently this leads to an unlikely friendship but it is not clear if Dudani gives him any cash.
CeX was founded by Paul Farrington and Robert Dudani in 1992 and the first CeX store opened on London's Tottenham Court Road in 1992.
The company is rare in that it has continued to do well over a long period of time, although few outside the business would know Dudani's name, until he appears on TV tonight.