Windows 8 price hikes could hurt Ultrabook sales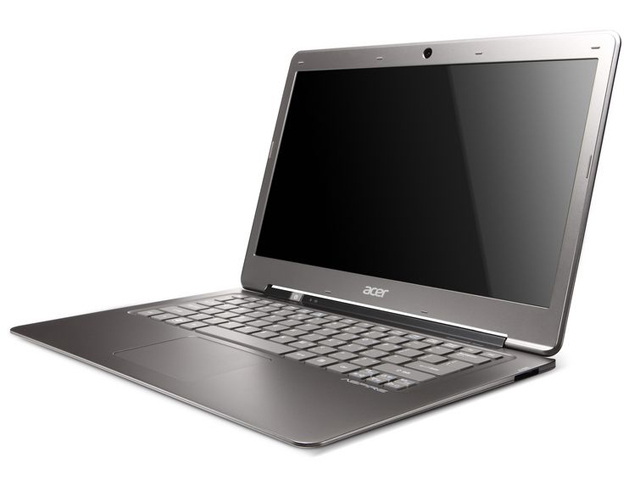 Vendors could struggle to keep pricing down if Microsoft ups its license costs
Sales of Intel-based Ultrabooks in the second half of the year could be hurt if Windows 8 pushes up its licence prices for PC suppliers.
With a wider range of Ultrabooks set to hit the market once Microsoft unleashes its highly anticipated new OS, Intel and its vendor partners will be hoping that its release will boost sales even further.
The initial wave of Ultrabooks have been selling fairly well so far, but the next challenge is to push towards the mainstream appeal Intel has been seeking for the ultraportable devices.
With the release of Windows 8 imminent, there are concerns over licence increases pushing up prices and hurting margins for PC suppliers.
Rumours have persisted of a price hike, and with costing of Ultrabooks a sticking point at the moment there are concerns that sales could be adversely impacted.
Nothing has been announced officially by Microsoft on the matter of course, but, potentially, rises are a concern.
David Furby, managing director of Ultrabook vendor Novatech, says that pricing could have an effect on adoption of Windows 8.
"It is still a challenge to people from Windows XP to Windows 7 – I would think that if Windows 8 ends up being a lot more expensive than Windows 7, then it will slow down adoption.
"In the retail space, it has the Metro interface so depending on what it costs I think that customers would pay a little bit extra, but not a lot."
He says that the business case for pushing Windows 8 would have to be looked if it was to be pushed to customers.
"As a manufacturer we can select what operating system we want," he says.  "If it was significantly more expensive we would be putting Windows 7 on our PCs and laptops for business."
"Would it put any pressure on my margin?  No not really, as if Windows 8 is more expensive than Windows 7 and they are both side by side then I am not likely to take a margin hit."
Ultimately it depends on the level of the price increase.  As Furby points out, if a price rise is a matter of pence then clearly that will make little difference, but if it is  £30 or £40 more then he says it "obviously would".
There are concerns within the channel that Windows 8 will be the immediate draw that Intel will hope for in terms of bolstering Ultrabook sales, and despite crowd-pleasing touch screen capabilities that it brings,  there could be reluctance on the part of vendors to push sales straight away.
With many vendors aside from Novatech itself seemingly struggling to keep retail prices down – and various models on show at Computex remaining close to the $1,000 mark – pricing could continue to present problems into the second half of the year
Read also :