Worldwide AMD chief sees lots of light at the end of channel tunnel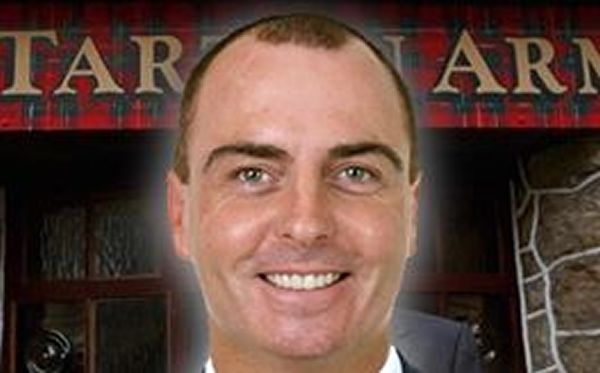 Interview: John Byrne speaks
Q A couple of months into the job: what's changed from your previous capacity? (Apart from a bigger workload)
A Previously, I led the Americas sales and marketing organisation, which included responsibility for generating demand from OEM sales channels and end users across all of the Americas. In this new role, I leverage that experience to add value to our customers' businesses. I will ensure we work hand-in-hand with our customers to help create the right platforms for our mutually selected target markets up front, and then use my experiences from the Americas, and before that in EMEA, to ensure our regional teams are helping those products fly-off-the-shelf by creating the in-region demand for our customers.
My number one objective in this new role is to win – take share – with AMD's largest customers. And we'll do that by being a growth engine that adds value to our customers' businesses.
Q Pre-Byrne and Post-Byrne client relations – what have you been working on improving (*your* primary concern)? Better matching the client's needs to your offer, is what AMD stated when you were appointed. ie: your appointment represents AMD investing in a greater, personalised touch, to big accounts. What changes in this capacity?
A For me, everything starts and ends with ensuring our customers are successful. The easier it is for them to sell AMD systems or products, the more they can sell, it's that simple. Delivering on this promise – being the growth engine that adds value to our customers' businesses – means ensuring that not only is my team executing, but that all around the world we are aligned and delivering for not only our largest customers but all of our customers.
The newly formed Global Account team is driving an end-to-end business model for our larger accounts which internally we call the "Diamond Strategy". Here we work with our global accounts to ensure that together we're bringing the right platforms to the market, we have true value proposition in place offering true differentiation, they are price-positioned to win and we have alignment on selling-out these platforms with our customers' headquarters, our customers' regional sales teams, AMD's customer teams, and AMD's regional demand generation teams are all aligned and delivering on the same objectives, driving accountability within our regions. This ensures the end-to-end orchestration of our resources and reinforces the four points of the diamond.
Externally, customers will experience this in three ways: People, Process, and Profits. I'm a big believer that you put people first and profits will follow. So first, we are driving deeper, higher quality engagements with people at all levels of our customers' organisations. Second, we are enhancing the rigorousness of our customer-facing processes. And third, we target and win the sales that are right for both us and our customers.
Internally, creating this new position also means that we now have a single person completely focused on championing the voice of the customer inside AMD and working towards delivering on their needs. This is a core tenet of our culture – The AMD Way. Simply put, we believe that when our customers win, we win.
The results of this approach have been outstanding. Our AMD E-Series family of APUs (formerly codenamed "Brazos"), for example, quickly ramped to volume and now we've sold in excess of 30 million units. Our just-launched second generation AMD A-Series family of APUs (formerly codenamed "Trinity") have similarly created tremendous excitement within the industry. Here we are marrying the AMD A-Series APUs ability to enable long battery life with sleek, thin designs at price points that make sense with our Diamond Strategy for enabling our customers' success end-to-end. Some of the platforms that are coming to market are truly fantastic. These are exciting times indeed.
Q What was it like to shift from ATI to AMD, and how did you reconcile the GPU and CPU ends of the business. Both have retail and channel sides to them, but support in the latter, I presume, is longer-term, in particular for business.
A At ATI, we pushed the technology envelope in the graphics market. Fast forward to today and you can see that same innovative spirit that inspired us then is alive and well with AMD. For example, we've recently introduced the APU, which combines AMD's leading CPU and GPU performance. I'm very excited about what this innovation means for our partners and customers.
We're only just beginning to see what an APU can bring in terms of experiences as well as the types of devices and form factors that can integrate APUs. As software companies provide solutions leveraging AMD's hardware capabilities, users can no doubt benefit from heterogeneous computing.
The innovative spirit is happening across all of AMD's businesses. For example, on the commercial/enterprise side of the business, AMD is developing fabric technology through its recent acquisition of SeaMicro that can bring new benefits to AMD's cloud, data center and HPC customers.
Q APUs: from the number of designs sporting APUs we can see they are a sure bet. In hindsight, would there have been anything done different;y when taking them to the clients and pitching the platform.
A The market reaction has been favourable. The APU certainly has created some momentum in the market behind all the great designs from our many partners.
It's amazing to think that the APU is still a relatively new technology in the marketplace, having been introduced at the 2011 CES. Experiencing firsthand what our latest APUs can deliver shows the positive direction AMD is headed with this technology.
With the recent launch of our second generation AMD A-Series family of APUs (formerly codenamed "Trinity") for notebooks, we demonstrated the many experiences and performance enhancements available.
As more customers launch products based on these new APUs we can see the APU momentum grow. To that extent, I think we are only just beginning and we can continue to bring the APU experience to more customers and product designers. We want to show what's possible with our technologies and win over their support. Our teams are intensely focused on this every day.
Q China and Taiwan are unique, in that they are the gateway to the PC ODM/OEM business rather than just being a consumer market. How do you go about dealing with those markets, and how do they differ in clientele from "Western" markets?
A Yes. China and Taiwan are a gateway to the PC ODM/OEM business in addition to being important consumer and enterprise markets for AMD.
The Taiwan sales team is proactively working with ODMs on developing design wins and selling those to OEMs.
China is a unique market as it has a combination of a mature market and an emerging market in the same country. Another big difference is China's retail market is covered by thousands of dealers whereas you find a few big retailers dominating in North America and other Western Countries. Additionally, people may not realise that China is very brand sensitive. As such, China presents opportunities to AMD across the consumer, commercial and government segments.
Q Is CSIP still alive? What has changed/evolved in CSIP? Whenever I query a PC vendor about CSIP their eyes blink, but no-one's home (then again, they might not be that involved in the technical and commercial aspects of the AMD / partner relationship).
A CSIP is no longer needed since AMD has the ability to control the overall stability of the platform, which leads to long lifecycles of commercial platforms. The stability of the platform has been enhanced since AMD acquired ATI Technologies as commercial platforms are able to integrate AMD's CPU and GPU technologies or APU technology.
Q Considering the current market environment, the AMD transition roadmap and client's feedback, what are your clients' primary concerns as to the solutions AMD provides? (long term support, pricing, availability, performance, etc…)
A Our customers want world-class technology that we're showing them and want on-time reliability on shipments to support their go-to-market plans. They're looking to AMD as critical partner in their business and we are demonstrating consistency in execution each and every day across all facets of our business and our engagements with partners and customers.
Q AMD's "Bulldozer" architecture: what has it been like dealing with the new architecture and, marketing-wise, is there a part of the message that is not being driven home. Some people (me included) are looking at the CPUs and seeing a 2-for-1 architecture that isn't currently living up to the hype. (define *hype* you say…)
A AMD's "Bulldozer" architecture has done quite well in the market both on the consumer and enterprise businesses despite the somewhat mixed PC benchmark reviews on performance. We understand that PC benchmarks only tell part of the story. Modern applications and workloads that consumers' and enterprise users' demand is a far more realistic test. Of course, the Bulldozer-based AMD FX CPU also set the Guinness World Record for the "Highest Frequency of a Computer Processor" in September 2012.
Q AMD is offering "value" and "common sense" over a strictly in-your-face performance approach. In your view, will AMD be offering a performance alternative to the competition any time soon? Or is it happy as the "sensible" choice?
A AMD wants to be the "smart" choice for consumers and enterprises. The company is focused on delivering platform solutions that enable the computing capabilities and experiences that users are seeking. We believe that by offering customers a wide range of performance options we are essentially empowering the customer to choose make the "right" choice for their needs.
Q HSA – Heterogeneous System Architecture. It was announced at the Financial Analyst day in February. From a technical point of view, it's fairly clear to understand. From a commercial, marketing and sales point of view, it's a bit harder to grasp. How is the message passed on?
A You'll hear a lot more about Heterogeneous System Architecture (HSA) very soon We believe that success for HSA or any new technology relies on it becoming an industry standard.
Q As you work directly with clients, do you provide *any* degree of input on what is developed as a solution, or is there a more reactive undertone to your relationship (client says what he wants and you come up with a feasible platform to build upon, or the client just says "I want to market a supercomputer for $100", and it's up to you to show the error in their ways?)
A Every situation is different, so there is not just one answer to how this unfolds. AMD collaborates with its partners and customers to help develop solutions that meet the requirements of target markets and applications. For example, AMD offers a wide range of AMD Opteron™ processors to OEMs to provide enterprise customers with the ability to choose the right processor for the job.
Q Can (would) you name your top 5 biggest clients? They're likely to be the same as your rival's…
A We value all our customers equally and collaborate with them to add value to their businesses.
Q Is the UK market any different from the rest of Europe, and what is EMEA vs. APAC vs. Americas like?
A Certainly each market is unique, while at the same time, similarities exist across all markets as fundamental economics and finance principles govern the global business environment.
However, the EMEA market is arguably one of the most diverse due to the geographic span, various languages, cultures, currencies, political environments, and social-economic diversity.
The EMEA region has both mature and emerging market segments within one – those being the mature markets of Western Europe, and several emerging markets in Russia/CIS, Eastern Europe, Middle East, Turkey and Africa.
When comparing to the Americas, North America is mature– characterised by higher ASP products and components in enthusiast, performance and upper-mainstream segments. Latin America is an emerging market that's characterised by a larger percentage of entry and mainstream products and components.
When comparing to APAC, we also see some similarities with EMEA because its large geographic span, various languages, cultures, currencies, political environments, and social-economic diversity. However APAC business is primarily dominated by the emerging markets of China, India, and several ASEAN countries. The modes of buying and selling are quite different across APAC, where large IT computer malls can dominate certain markets, mixed in with local OEMs and System Integrators, etailers, and specialty retailers.
Q Can you name your preferred partner and why (not to be singled out as the teacher's pet, but to be used as an example of how AMD works with its clients)?
A We have an award winning AMD Fusion Partner Programme. The programme is made up of more than 60,000 partners worldwide that represent a diverse range of added value to AMD's technology and bringing it to market. It would be impossible to name just one etailer, retailer, VAR, system integrator, OEM, and/or distributor.
Q When was the last time you said "No, it can't be done that way?" And to whom?
A I don't believe in shooting down another team member's idea based on my previous experience. The minute you close your mind to an idea without vetting it is the moment when you lose your team. My team consists of many strong, smart people, which are supported by a strong, smart sales force. Together we're forging ahead to win market share by becoming the growth engine that adds value to our customers' businesses.
Q When was the last time you said "Yes, we can make it happen?" And to whom?
AThere are far too many times to callout just one example. If a good idea has merit, has been fully vetted by my team and it looks like it will help us win market share, then we pursue it.
(John Byrne is Senior Vice President and General Manager of Global Accounts at AMD)
Read also :