Government opens arms to SMEs with online tender tool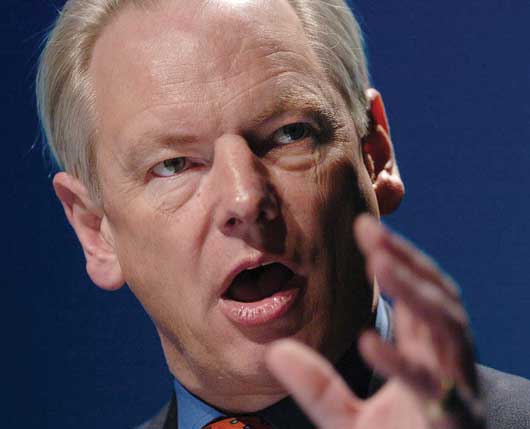 Solutions Exchange aims to put an end to "faceless" government procurers and open doors to innovative SMEs
The government has continued its drive to open up IT procurement to SMEs with the launch of its Solutions Exchange online tendering tool.
The pilot scheme will simplify the process by which smaller business can pitch for IT work, as the government aims to break up the 'cartel' of big firms bagging hefty contracts.
The Solutions Exchange tool works as an interactive online forum, according to the Cabinet Office, offering firms easier communication with what Cabinet Secretary Francis Maude termed "faceless" government procurers.
Maude said in a statement that, in the past, SMEs have often felt that the doors to offering services directly to government officials were closed.
"I've heard time and time again from small companies that one of the hardest things about winning government contracts is breaking into government in the first place – it can feel like Whitehall is full of faceless procurers who are unaware of what smaller firms can offer,"  Maude said.
"We are turning that around and Solutions Exchange offers an easy, informal way for smaller firms to find out about emerging opportunities and pitch ideas," he said.
The new site, which was launched by Maude at an SME event run by Cambridge Networks, will be divided into two sections titled 'themes' and 'challenges' that SMEs can bid for, with the aim of offering innovative and money-saving approaches.
Suppliers can log on free of charge to the site to post their plans on how to deal with a range of IT topics. These include, for example, the 'Use of data from Government IT functions', which asks suppliers to look at ways of connecting different pools of data.  Those with an innovative approach are invited to "alert the Government to new possibilities", with a view to landing a contract that would previously have just been handed out to a small list of suppliers.
'Level playing field'
The announcement comes as the coalition continues its attempts to level the playing field for IT procurement following a series of high profile blunders, and in the wake of scathing reports from Select Committees over the costly contracts that the government has been locked into with big hitters such as CapGemini.
The G-Cloud initiative has been at the forefront of this, allowing smaller companies into the bidding process as a part of a catalogue of cloud services being laid out to government departments.
However, moving away from a culture of big name vendor lock in is likely to take time, with large amounts still being spent on legacy storage procurement, for example, as Nexenta CEO Evan Powell recently told ChannelBiz UK.
A follow-up report from the Public Accounts Select Committee early this year also concluded that there was still much was to be done to turn the government into  an "intelligent" buyer of IT services.
Whether this latest move will really see IT staff willing to move out of the comfort zone of big brand reliance remains to be seen, but it appears to be a move in the right direction – at least opening the doors for smaller firms to be heard.
According to recent government data, the number of SMEs which are getting government business has doubled since it started attempting to address the problem, and a cap of £100 million has been put on government procured contracts.
Francis Maude recently told Parliament that 74 percent of the 250 firms applying for G-Cloud contracts had identified themselves as SMEs, though large enterprises are still obtaining big contracts.
Bill Roth, Vice President of Marketing, Nexenta, said he welcomed the introduction of the Solutions Exchange pilot, saying that it would "ultimately help us save the taxpayer money".
"The tool from the Government is a great development," he said, speaking with ChannelBiz UK. "As our recent FOI request showed, the larger vendors have an un-natural hold on the public sector."
"Acting as the gatekeepers the bigger companies stop the smaller vendors and IT resellers from selling their innovative and less expensive solutions to the public sector which will ultimately help the government save money," he said.
All in all, it is good news for smaller vendors wanting to get in on the act.
"The fact of the matter is that large vendors charge too much," he said. "The Solutions Exchange will allow companies like Nexenta to compete more effectively, meanwhile lowering Government spending.
Read also :