HP unveils products and services to push BYOD to smaller businesses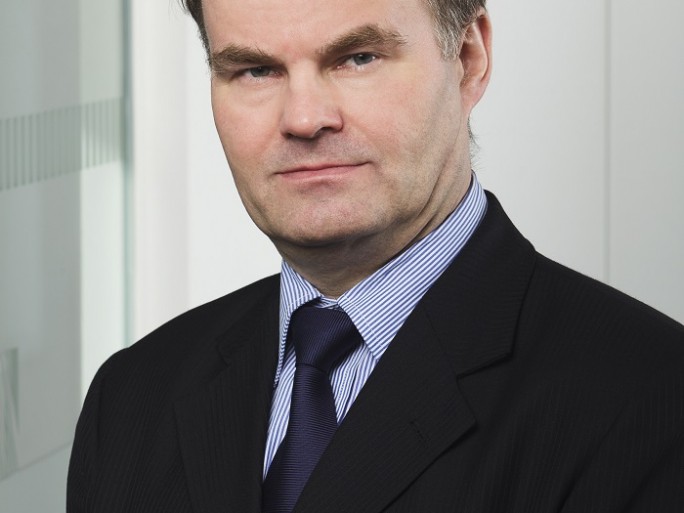 Looks to the channel for SMB push in Prague announcement
HP announced a raft of SMB products and services that will help the channel support the growth in mobile working at its channel event in Prague.
In close vicinity to its Czech Kutna Hora supply chain base, HP showed its intentions to push forward the trend in bring your own device (BYOD) that has been causing a stir in the tech industry for some time now.
Kutna Hora is the European base from which HP's server and storage operations are headquartered, and it will be the Converged Infrastructure offerings that are central to its BYOD efforts.
HP sees BYOD as an immediate concern for SMBs, and with the rapidly growing number of mobile applications, the need for IT managers to support a wide range of devices is increasing.
Doubts may still remain over whether BYOD is more of a headache for IT staff than an opportunity, but HP says that the demand is here, and SMBs need to keep pace with developments.
To support this view HP's SMB Marketing & Strategy Leader, Enterprise Group, HP Worldwide, Lisa Wolfe rolled out some Gartner stats.    There are 400 million app capable mobile devices in use currently, and 57 percent of business employees are now 'mobile'.  Furthermore in 2014 there will be 70 billion mobile app downloads, coinciding with the emphasis continually moving away from consumer to business software being available.
And, one thing that is for certain is that the number of mobile devices is not slowing any time soon, with Wolfe giving a nod to a certain HP software partner  getting on the act earlier this week with its own tablet.
According to Wolfe, the problem for smaller businesses however is that they do not always have the expertise or resources to respond to supporting BYOD and mobile working.
HP is targeting these 'IT generalists' by "simplifying the IT challenges" that BYOD brings, helping them prepare their servers, storage and networking for the daunting prospect of an onslaught of employee owned devices.
Wolfe says that all of this BYOD lark "starts with networking", and HP duly unveiled new infrastructure upgrades to support the necessary wireless communications.
This included the HP Multi-Service Router Series, an all in one platform that allows integrated security and wireless networking on a single device. This will allow 3G and 802.11n wireless connectivity ensuring large swathes of data can be sent from devices.
The 1910 8G Switch Series is aimed at reducing power costs and also allowing rich media applications such as video data.
The X5000 network attached storage will help deal with the sharp rise in unstructured data that will go hand in hand with increased use of employee devices.  HP announced a fifty percent capacity increase in order to enable this.
On the software side HP will be offering BYOD virtualisation from VMware, Citrix and Microsoft through its servers such as the ProLiant Generation 8.
The HP Client Virtualisation SMB architectures are device-independent, creating a secure connection between the server.  The idea is that applications which are accessed on a mobile device will not store any data on the device itself, allaying some of the fears over allowing employees access to corporate data on a device which could easily be left in a pub for example.
So what does this means for the channel?
"Everything has been designed to sell with and by our channel partners," Wolfe said, pointing out that its vast number of partners are really vital in enabling BYOD in the SMB arena, and not just big government departments, for example.  HP's BYOD buddy VMware has also cranked up its efforts in this segment for the channel in the UK too.
Channel partners will be given a tool to help monitor  HP Insight online,  allowing them to take a look at customer systems to predict any problems, with active health tracking.
"That data is fed into our channel partners,"  Wolfe said, and gives them real time insight and the ability to react.
Marketing Manager Channel and SMB Enterprise Group, HP EMEA Bob Honour said that the channel programme is adapting to help ensure that partners are able to successfully enable the transition for SMBs, a lucrative market accounting for around half of the IT spend worldwide.
This involves new specialisations, such as in the server market – with a professional computing specialist accreditation.
Professional storage specialisms are also available, and now the specialisms will be made the same across the world, having been varying from region to region previously.
"We have harmonised our specialisations worldwide," Honour said.  "Up until now it has been disjointed in different regions, now it is the same terminology worldwide."
Honour also highlighted recent changes to the service portfolio in its Service One programme.   Usually this would mean a HP branded and partner delivered service, but HP is opening the channel up to more responsibility for delivering and maintenance with contracts.
So is BYOD here to stay, offering customers easy device monitoring, and partners a large chunk of cash?
HP clearly thinks so, but doubts still linger from businesses over security – despite the endeavors of the likes of VMware to push into the post-PC world.  Whether partners will respond to further training for specialisms with the enthusiasm of the vendor is also open for debate.
But it does seem that  with a company the size of HP throwing its weight behind BYOD in the workplace it could become a reality in more businesses and at a quickening pace.