Citrix, Cisco join forces for Partner Accelerator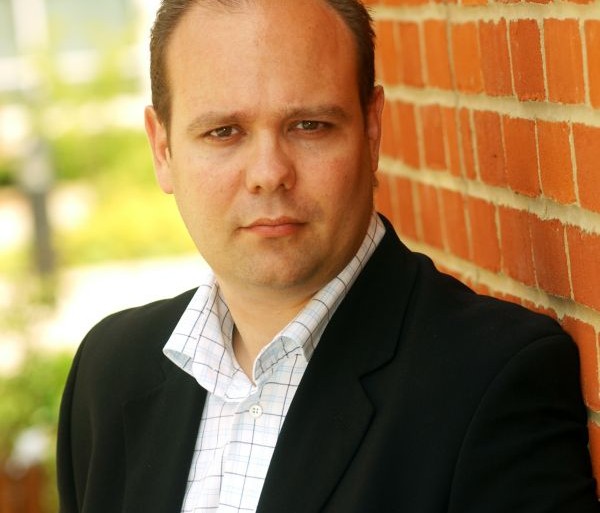 Citrix channel director for UK, Ireland, and South Africa certain it's good news for all involved
Cisco and Citrix are joining up to launch the Cisco and Citrix Partner Accelerator, worldwide, which will see the two companies collaborating on a single framework to leverage partner competencies and drive profits, the two hope, for all involved.
Citrix claims it and Cisco partners will be able to use the Partner Accelerator to capitalise on the increasing demand for enterprise mobility, desktop virtualisation and device choice, through Cisco's Virtualisations Experience Infrastructure and Citrix's XenDesktop.
Through Partner Accelerator, channel partners should be able to expand data centre, desktop virtualisation and collaboration practices, as well as helping them go through consultative sales.
Resellers who are partners with both companies can build and work on VXI and XenDesktop best practice as well as delivering virtual desktops, voice and video, network and collaboration infrastructure as a complete package.
Citrix's channel director for UK, Ireland, and South Africa, Kevin Bland, took some time to speak with ChannelBiz UK. Calling Citrix a company that works on a partnership philosophy, Bland said that the companies both hope to make sure that a complex solution is as simple as can be, making it easier for both partners and customers to do business with and for the companies.
"The reasoning behind this is Cisco has a strong brand and recognition for infrastructure and platform, which lines up very well with our pedigree for delivering desktop experience from the data centre," Bland said.
"When you combine desktop virtualisation with telephony," Bland said, "being able to make phonecalls and interact with the desktop – these things make sense, they become a value proposition and combined is pretty unique.
"The objective is to make this as simple and easy in terms of going to market".
The two have common channel partners who they consider are capable of working through to customers, and vice versa.
"We have some great common ground with companies like Computacenter who are already engaged with both parties and we're looking to leverage those key relationships first," Bland said, "but also to widen up to the channel".
It's necessary for Citrix to prepare what it calls partner readiness – that is, to proactively take the products to partners the company is keen to engage with, but also to react more generally to the resulting partners coming to it, who are asking for some help.
"We will be communicating this to our channel wide and broad but also focus on those accounts which we know and love," Bland said. "In the UK we have 21 partners who are managed partners, within Citrix". A good 50 plus percent of those are likely to show interest.
All in all, Bland believes that the reaction will be positive and that there should be nothing conflicting to its channel – as Partner Accelerator is an incremental opportunity. It is about building "something tangible that has the fundamental backing of Cisco and Citrix", as opposed to putting the components together and taking that to market entirely on a company's own initiative.
This, presents a quick way to go to market. "A lot of the hard work in terms of the design architecture have been done," Bland said. "I don't see any doubts on it".
A partner would have to have Cisco and Citrix certification, as well as from a storage vendor such as NetApp – there won't be a separate route because the company believes it's already covered within the core competencies. "We are going to emphasise that and make sure people can get certified but top that up with channel readiness," Bland said.
Has Citrix consulted its partners for feedback? Certainly has:
"The one thing we pride ourselves in is partnering," he said. "Whether that's vendors or ecosystems or our channel, which is a core route to market, we put a lot of time and effort into making that work well. When we've looked through how we're going to do this, we've tried to apply all our knowledge and experience to make sure it's positive for our partners and our customers".
But, Bland said, with everything, along the way, there is always learning. "If you're going to be a good partnering organisation you'll have to learn from that and move – we'll continue to evaluate the right thing to do and work with our partners and if we need to adapt it," Bland said.
"We always consult our channel partners: we're building these programmes and we take the views of our partners into account," Bland said.
"Quite honestly, creating something as a vendor, will not necessarily result in success. We have absolutely worked with our resellers, we're pretty sure we've captured all eventualities on this and it will be a positive experience".
Read also :