Avnet pairs up with Microsoft for Star Partner programme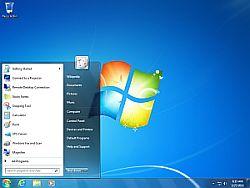 Resellers enticed with training, gold coins
Avnet will kickstart its Microsoft Star Partner Programme in the UK today, looking to develop Microsoft software expertise for resellers.
The distributor will offer a range of benefits to Microsoft Star Partners in order to support them throughout the sales cycle, as well as access to accredited examinations, sales training and e-learning.
The best performing Avnet partners will be given Club Partner status, with access to further financial incentives including the Virtual rewards programme.  This will mean the opportunity to earn virtual 'gold coins' for attending training and so forth, and can be redeemed against benefits such as marketing.
Social media training advice to help boost sales across the gamut of Microsoft services – from Office to SharePoint and so on – will also be offered.
"Today's announcement highlights the strong relationship we have established with Microsoft over the years," Taisha Betz, Microsoft business unit manager, Avnet Technology Solutions, UK, said in a statement.
"With our new programme, we aim to reward the loyalty of our business partners with a range of tangible benefits that should demonstrably drive forward their Microsoft business."
Read also :