Compuware launches SpeedoftheWeb comparison service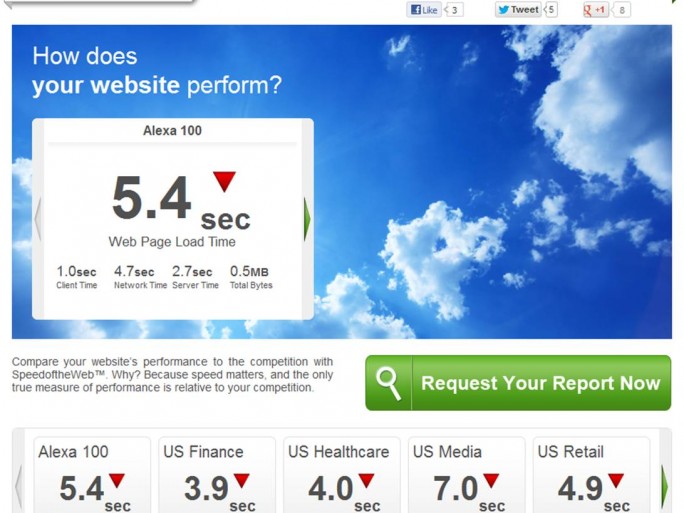 Free online service lets businesses compare onsite speeds
Compuware has launched SpeedoftheWeb – a free cloud-based service that will help website owners compare the speed of their website's performance against competitors.
With managing increasing complexity of applications a priority as more business goes online, ensuring that sites are quick enough to deal with greater demand is creating pressure on businesses.
Without visibility of the speed of their site, Compuware says that there is a concern that sites get caught wheezing and panting to keep up with competitors – which could result in lost revenues.  A recent report produced by Compuware alongside analysts at Quocirca highlighted how application management and website speeds are increasingly vital to business growth.
SpeedoftheWeb can compare with 1,000 of the world's most busy sites in a range of sectors including finance, healthcare, media and so forth.   Businesses can size up their own websites against the rankings, based on 15 performance indicators.
To use the site the user just inserts the URLs they want to be tested, and a ream of info is detailed regarding performance.
"With end-user expectations higher than ever, the cost of poor website performance is huge, both in terms of lost revenues and brand loyalty," Compureware's Alois Reitbauer said in a statement.
"End-users are showing less patience for slow-performing websites and expect their applications to perform at lightning speed."
"Even a slight reduction in application performance can determine if a customer will return to a website to do business again.  Using SpeedoftheWeb, businesses can see exactly how their website performs across the web application delivery chain."
Read also :