Vendors hire performance experts to smooth ride to service sales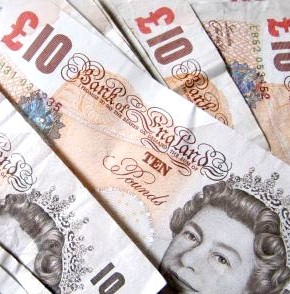 Xerox rolls out training to deal with 'cultural shift'
Vendors are recruiting sales training specialist in order to smooth the transition to service sales.
Xerox is one of the firms that business performance specialist Gazing Performance Systems have helped move towards service sales, and towards the opex structure that customers are preferring as budgets tighten.
The printing firm had wanted already succeeded in moving some of its enterprise customers to managed print services, but needed assistance in changing its approach – and that of its partners – for SMB service led sales.
This requires a 'cultural shift' according to Gazing, and Xerox felt it was unable to provide the necessary skills training to adapt to the shifting landscape.
Xerox hired Gazing to create a training programme, a programme that was able to bring about a 300 percent growth in managed printing services in the first six months.
Training involved, firstly a five day training course, focusing on real life sales experiences.  The second stage involved a coaching programme to ensure that skills would stick in the heads of employees when at work.
Apparently the transition was so successful that the 'blueprint' approach to new selling techniques for selling and pitching that Xerox then rolled it out to its channel partners too.
This led to 1,500 sales specialists being trained worldwide in the first year, with the tailored approach for the channel, named Streamline, slotted into the partner programme.
According to Martin Fairn, CEO of Gazing,  the move towards service sales is a situation which many vendors and their channel partners are currently facing.
"In general there seems to be an increasing move from tech companies to build and sell their own services portfolio," he told ChannelBiz.
"At a simple level this is a response to increasing commoditisation of their traditional hardware markets coupled with a desire to deliver greater perceived value to their customers and the potential for securing longer terms relationships with them."
He says that as vendors look to increase revenues through their service business, it is vital that they manage the channel side well.
"As part of big tech vendors like Xerox realising the opportunity for them they understand that in order to optimise the market at the speed necessary they need to significantly grow their channel business," he says.
"So there is a major focus on new partner engagement and ongoing channel support."
In order to manage this shift to services, which can mean a move away from capital to operational expenditure outlays from customers, an effective strategy is needed to manage channel sales staff.
This means a commitment made at "each and every level of the business" and Fairn warns it will not "if approached as a 'toe-dipping' exercise".
This is not without its challenges of course, and sales teams face a number of hurdles in adapting to new strategies.
Fairn highlights one of these as the shift in mindset needed to approach their market and specific customers "in a different way with a different offering in their bag" – often moving from strongly embedded product sales culture.
A migration to the service market also requires "newly developed sales skills with a really precise focus on the customer and the role the service offered could play in the customer business."
Lastly, he says, there is the cost of shifting sales models.
"The shift to services requires a major update of previous infrastructure systems and established processes including management reporting and measurement systems."
"This often needs capital investment which because of the somewhat turgid nature of system and process development could well be counter-culture and therefore tough to get alignment for."
Read also :