Big data to play a key role in public sector future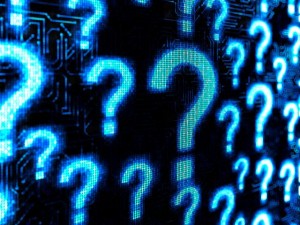 Big data services could save billions, report claims
Big data will play a fundamental role in the future of public services, potentially saving the government up to £33 billion a year according to a report.
Big data analytics is attracting attention from many businesses, and, according to a Policy Exchange report, the government should be aware of the benefits its use could bring.
With greater accuracy in use of data, a number of services could be tightened up, such as delivering healthcare or reducing fraud or errors in tax.   This could lead to quite substantial cost savings, the report highlights.
According to the Policy Exchange "cutting-edge performance" could eventually save the public sector "up to £16 billion to £33 billion a year – equivalent to £250 to £500 per head of the population".
The report highlights that there are numerous stumbling blocks to this however.  As well as the lack of relevant staff skills to deliver big data, which has slowed uptake in the private sector too, the ability for big data to be implemented at a policy level and incorporated into decision making could take time.
Indeed considering the difficulty the government has had with 'small' data IT services, the use of big data is likely to be one met with some trepidation – even if the government has claimed to have turned a new leaf when it comes to bungled IT projects.
There are also concerns over the "ethics" of the government utilising big data to keep tabs on its citizens.
Overall though it seems that the government will be likely to make avail of big data analytics services, which are increasingly being offered through the channel.
According to Iain Gravestock at the KPMG IT Advisory practice, big data offers a good way to create a more efficient public sector.
"We are pleased that Policy Exchange recognises that the information underpinning public services is an essential asset in the battle for better efficiency," Gravestock said.
"More robust information and, more importantly, its analysis, is key to deciding the best use of diminishing resources across the public sector.
"With fewer available staff, information that provides greater insight into the behaviour of taxpayers locally, regionally and nationally will play an essential part in delivering better front line services."
By utilising big data tools such as Hadoop the public sector could begin to offer more personalised services, in the same way that the private has begun to roll out.
"The intelligent use of 'Big Data' will also allow the public sector to design the next generation of UK public services with better understanding of the behaviours and needs of a diverse range of users,"  said Gravestock.
"This reflects current practice by organisations such as Amazon, LinkedIn and other online businesses, who understand their customers and personalise their services."
He added: It is only through capturing and analysing data in this way that the public sector can quickly design and adjust services to meet the mood and attitudes of its 'customers'."
Read also :